Expats in Dubai should avoid pest-ridden areas when house hunting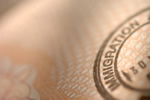 The stunningly modern desert city of Dubai is an expat favourite for its career opportunities, its stunning new high-rise apartments and its luxury lifestyle, but all may not be quite as it seems in certain areas.
Moving to Dubai is a dream for many ambitious expat professionals lured by the luxury lifestyle and stunning architecture of this city in a desert. Families can make use of excellent childrens' education, ultra-modern healthcare facilities and malls galore, but there are certain locations seemingly equally popular with pests such as rats, roaches, termites and bedbugs as they are with humans. This news may come as a shock to those looking to emigrate to the famous city in the desert, but it's best to be prepared before the search for the perfect apartment begins.
If cockroaches in your kitchen are your worst nightmare, renting in Jumeirah Lakes Towers, Deira or Silicon Oasis is definitely the worst idea. Bed bugs will welcome you to Bur Dubai, Dubai Marina and Al Barsha, all of which are well-known to local pest eradication companies. According to the experts, pest infestation is far more common than foreigners would expect, and is mostly due to dense levels of population. Expats confronting their unwelcome guests may wonder where they actually came from in the first place, as the city is totally surrounded by desert.
Giving up on a high rise apartment and opting for a pretty beachside villa isn't an ideal solution either, as where there are people there are rats, especially if uneaten food is regularly thrown out from even the cleanest expat kitchen. If fur, four feet, unhygienic habits and unspeakable diseases are your worst nightmare, you'll need to avoid certain areas of Jumeirah, Bur Dubai and Mirdiff.
One longtime resident in Jumierah 1 told investigators neither she nor a good number of reputable pest removal firms over the past 20 years could get rid of the rats in and around her home. Looking resigned, she told reporters she'd called the exterminators more than 40 times , but the rats are still winning, especially since the nearby beach was closed. 'Isn't nature wonderful' simply doesn't apply.