Survey shows Beijing best in world for expat tech start ups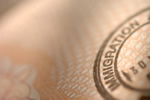 A study by Texas-based Expert Market has revealed Beijing's Zhongguancun hub as the best place on the planet for talented techies.
China's answer to Silicon Valley pushed Berlin down to second place, whilst the San Francisco tech hub could only scrape third place in the listings. Early-stage funding and Bejing's affordable cost of living have attracted huge numbers of expat entrepreneurs to the ancient city. The survey itself was based on salaries, time taken to set up and get started and the costs of living in various cities surveyed.
Last year, the Zhongguancun hub received a development grant of 1.5 billion US dollars from the Chinese government, awarded for its rapid business development and massive appetite for innovation. The district is home to the China headquarters of US tech giants Intel and Google in addition to Chinese tech companies such as Xiaomi. Lead Expert market researcher Sophia Patsikas told local media the heavy internet censorship taking place in China seems to have given a chance to Chinese tech entrepreneurs to create Chinese equivalents without having to compete with Western giants such as Facebook, Google and YouTube.
However, all is not perfect in the Chinese tech world, according to Nils Pihl, CEO of Beijing-based Traintracks, as the city isn't doing much to keep the brightest minds in its own pocket. It also fails to attract the best and most innovative international talent to replace the local expertise disappearing in the general direction of San Francisco as soon as it can. AppinChina founder Shiomo Fruend agrees, adding starting up as a foreigner is made very difficult by the authorities as China has no entrepreneur visa option as yet. Getting here is easy, staying and opening a company very definitely isn't, he says.