Are the Caribbean nations best for second passports and golden visas?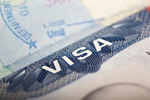 Demand for citizenship by investment is booming, especially for visas offered by Caribbean nations.
Professional wealth managers are coming out in support of the Caribbean nations' golden visa plus second passport options. Basing their opinions on seven key indicators, wealth management firms are praising the Caribbean's island nations for their economic citizenship options, protected permanency and low investment thresholds. Dominica, Grenada, Antigua and Barbuda, Vanuatu, St Kitts and Nevis and St Lucia are all in the running as the preferred choice for those needing a second passport bolt-hole. Also highly regarded are Austria, Turkey, Malta, Bulgaria and Cyprus.
The seven key factors offered in exchange for cash, whether it's in the form of investments or deposits, are a good standard of living, a minimum investment outlay, due diligence, lack of mandatory residence or travel, ease of processing and citizenship timeline. All the Caribbean nations were given high scores on due diligence, ease of processing, minimum investment outlay and citizenship timeline. Dominica scored highest as the best of the rest, offering efficiency, certainty of permanence and speed along with low thresholds of investment.
The Caribbean islands of St Kitts and Nevis, St Lucia, Grenada and, again Dominica, were all given full scores in the mandatory residency and travel sector, as none required applicants to either reside within or travel to their territory during or after citizenship was granted. St Lucia and Dominica have been taking 'donations' in exchange for a passport for a good while, with contributions of $1 million considered the right and proper amount. According to a company specialising in arranging second passports, demand at present is dominated by wealthy Indians, Jordanians, Pakistanis and Egyptians at present residing in the UAE as well as Arab nationals who're having problems getting tourist or business visas to major countries worldwide. Visa-free travel is an important factor in the demand for economic citizenship.