Visas for skilled expats wishing to work in New Zealand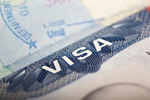 New Zealand is well-known as an expat destination, whether the motivation of the move is to find a job or a reassignment to the other side of the world.
Expats have been arriving in New Zealand for many decades, and are still more than welcome should their skill sets match up with the stunningly beautiful country's skills shortages. It's an attractive option for millennials and young people as well as still being a favourite with British retirees. Even although its unemployment rate is startlingly low at 4.4 per cent, there's still a need for workers, especially in the construction industry. Other sectors needing qualified and experienced professionals include healthcare, hospitality and, of course, IT.
All the country's major cities enjoy at least 2,000 hours of sunshine each year and fitness freaks will love the varied activities offered by the island's mountains, beaches, lakes and rivers. The cost of living isn't exactly cheap, but average wages give enough to allow newcomers to enjoy their new lives. New Zealand is truly multicultural, especially in its major cities, and sports lovers can enjoy a good number of major events. Most incomers use the Work to Residence or the Skilled Migrant visas, and there are admittedly costly visa options for retirees, entrepreneurs and investors. Visa agents are there to help, again at a cost, but applicants should make certain their chosen agent is properly registered with the correct government office. Australian citizens don't need visas to live or work in the country.
Another option for those between the ages of 18 and 30 is a temporary work visa requiring at least NZ$4,200 in a bank account and a return ticket to your home country. For those with a job offer for a position which comes under the umbrella of Essential Skills, visas can be had for periods of one, three and five years. Applicants are graded into one of three levels, low, mid and high, based on the skills involved and the official pay rate for the job. If you're highly skilled and between 20 and 35 years old, the Silver Fern category allows searching for a job after arrival, but is limited to just 300 visa places per year. For those intending to make the move permanent, the two residency visas offer the Skilled Migrant and the Work to Residence routes.
To apply for the Work to Residence visa your skills will need to be on the long-term skills shortage list, with the visa allowing 30 months' work and the chance to apply for permanent residency after two years. To qualify, you'll need to be under 55, have a good character and be in good health as well as having a job offer, relevant qualifications and experience and either full or provisional registration in the country if required. The Skilled Migrant visa is granted on a points basis, with applicants whose skills are in demand having to fulfill the same strictures as in the Work to Residency visa.