Greece as a destination for expat professionals and retirees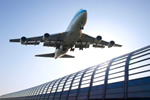 Greece with its gloriously ancient history, its beauty and its present-day relative stability is a great place for holidays in the sun, but what's it really like for expat retirees and professionals?
Set at the crossroads of Asia and Europe, Greece as a tourist destination is now bouncing back from its row with the EU, just as it did decades ago when, for a brief time, it was run by a military dictatorship. Tourists are flocking back to its stunning shores and famous islands, but Athens isn't yet on the route to expat-led career enhancement for professionals in many sectors.
One very obvious plus-point, at least for retirees, is Greece's Mediterranean climate, varying between cool winters and summers which rarely become uncomfortably hot. For expat professionals looking to find work, a residence permit for employment must be applied for within 30 days of arrival, and the necessary Greek tax number must first be obtained. The country's visa waiver list is extensive, and gives entry for 90 days, usually long enough to find a job and get a work permit.
At the present time, rental properties are reasonably priced except in Athens and Thessaloniki. Housing options are varied dependent on location and range from smart new developments to ancient traditionally styled townhouses. Expats intending to stay for a while can get three-year rental leases, and retirees with gold-plated pensions are given permanent residency on the purchase of a property valued at over 250,000 euros.
For expat families with school-aged children, international school education is the answer as Greek public schools and their private equivalents neither teach nor use the English language .For would-be expats planning to start an online business there are two hurdles to overcome, with the first the need for a work permit and the second the country's poor reputation for speedy internet services.
Sitting on your patio writing a world-shaking blog for your website may be your dream, but it's likely to turn into a tech nightmare on a regular basis unless you've decided to stay in Athens. Your only consolation will be that speeds in Greece are faster than those in Italy. In spite of most of the above, the country is determined to up its game and face up to the ultra-modern world without losing its venerable place in history.