Malaysia joins fight for wealthy investors by offering five year visas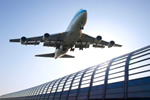 In a move aimed at Australian business visitors, financial managers and wealthy investors, Malaysia is offering multi-entry visas valid for a full five years.
Datuk Seri Najib Abdul Razak, Malaysia's PM, announced the start date for the scheme as December 2014, saying that free mobility for skilled experts, business travellers and investors is an important part of the country's close ties with Australai and the rest of the world. The island continent has featured in Malaysia's top ten business partner listings for several years to date.
The value of mutual services and import/export of goods has increased over the past three years by more than 14 per cent, with the Prime Minister hoping the new visa scheme will result in more business and investment. Australian PM Tony Abbot is reported to be pleased with the development and is expecting it to benefit import and export companies as well as investors.
Malaysia's PM stressed the importance of qualified expat professionals to the economic transformation of the Asean countries as a whole, explaining that defining human capital requirements is an essential part of national growth. Asean member states, he added, must jointly invest in creating a pipeline giving access to international business and academic talent.
The five-year multi-entry visas will streamline processing times as well as proving important in facilitating the development of the Asean Economic Community due to kick off at the end of 2015. Applications can be made via the Expatriate Services Division of Malaysia's Immigration department, and the visa is expected to be offered to citizens of China and India as well as to Australian skilled professionals.