Retired Aussies head for Southeast Asian expat hotspots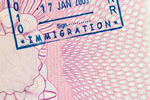 As Australia's cost of living continues to soar, increasing numbers of retirees are packing up and heading for cheap expat havens in Southeast Asia.
A new book by Australian couple Stephen and Colleen Wyatt reveals the diaspora and explains that Australian pensioners can save around 80 per cent of their living costs by making the move. The recent hike in the country's real estate prices gives added incentives to increase retirement nest eggs by selling up.
Although many Aussies' dream of the perfect retirement destination is focused on a quaint, seaside village in Southern Europe, the reality when it comes to emigrating is that even southern European winters are simply too cold to endure. Southeast Asia's year-round warmth wins out almost every time, with Malaysia and Thailand the most popular locations.
Would-be migrants are looking for established expat communities, excellent heathcare, low living and housing costs and easy-to-obtain long-term visas. Both Malaysia and Thailand offer 'retirement visas' to those over 50 years of age, dependent on hefty cash deposits in local banks.
Thailand's northern city of Chiang Mai ticks the right boxes for many Australian retirees, although the country's recent takeover by the military after six months of unrest and demonstrations in Bangkok is causing concern in the established expat community. Healthcare is good, but prices are rising fast and private health insurance is now considered a necessity.
For those wanting city life with all its advantages along with the chance to explore the superb natural beauty outside the conurbations, Malaysia is a good choice. Reports from established expats suggest that it's easier to integrate with local communities than it is in Thailand, and English is widely spoken.
Both countries offer inexpensive flights from Australia, encouraging family and friends to come for visits. For older expats needing full-time care, costs are far lower, and reliable internet services make keeping in touch with the home country easy for everyone.