New Zealand First misses boat as Keys wins third straight term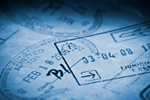 In spite of a tough campaign by the opposing anti-immigration party New Zealand First, the centre-right National Party led by John Key has easilyl secured a third successive term in office.
The opposition campaign focused on limiting New Zealand's soaring immigration figures, claiming that local jobs were being lost to migrants and house prices were soaring due to immigrant demand. Incoming workers from overseas were also blamed for a shortage of available properties in Auckland.
However, the message from the National Party focused on keeping the economy in a state of steady growth in spite of the threat of slower growth in its major trading partner, China. At the present time, New Zealand's own economic performance, already at a 40-year peak, is outperforming many developed countries and is being supported by exports from its famous dairy industry.
The election result is sure to reassure recently-arrived migrants as well as those considering making visa applications that they've made the right decision. Workers in many sectors are still needed, and the continuing investment in and rebuilding of Christchurch after the devastating earthquakes has attracted construction workers eager to take part in the historic opportunity to remake a city.
The newly-elected government led by popular PM Key has promised to keep the economy on track in spite of warnings of rising interest rates and an expected slowdown. New Zealand's electorate seems to have ignored allegations by the opposition of dirty politics and voted for the safe road to continuing stability.