Sleepless night for expat Scots ends with overwhelming No vote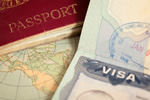 For the last several months, the topic of heated conversation in every expat Scottish community worldwide has focused on the national independence referendum.
The historic referendum had been slated to end over 300 years of English rule over the northernmost region of Britain, but finally resulted in a larger than expected majority voting to stay within the UK. Expat arguments, however, may not be over just yet, as only resident Scots were allowed to vote.
Political pundits reported a too-close-to-call stalemate almost up until the last minute, causing Scottish banks and other major companies to announce they'd have to leave should independence be gained. The referendum itself gained worldwide attention both in and outside Scottish expat communities, and even the sterling exchange rate fell briefly.
Now the day or reckoning is over and the business and financial world can go back to making money, what do Scots living overseas think of the surprise result? Well-known figures in the Nova Scotia community think that the drama will stir up interest in Scottish history, culture and the ancient Gaelic language still spoken by many in Scotland's chilly north and offshore islands.
Scots living in Australia have, it seems, mixed feelings, mostly based on a desire to see their homeland break free from corrupt, right-wing British government policies. Many told reporters that they'd wanted to see an independent Scotland taking power away from Westminster and using it to improve the lot of Scottish citizens.
A collective sigh of relief seems to have been the reaction of politicians in the EU, especially those from Spain and Italy, countries which hold regions who'd love to break away and become independent. However, it's likely that the independence roadshow will reappear in all its glory before long, as the vote showed that, regardless of yesterday's result, Scotland is now firmly divided down the middle.