New UK family immigration rules may deter executive relocation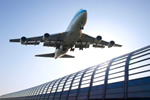 Cross-party parliamentary groups are demanding urgent reviews of the UK's family immigration rules, saying they are breaking up families and may result in the loss of high-net worth executive migrants.
The UK government is accused of failing to support family life due to its introduction of new rules governing returning British citizens with non-European wives, husbands or partners. Many thousands of families and couples have been affected to date, and fears that entrepreneurs and executives with job offers in the UK may also be affected,
The issue centres on the new £18,600 minimum earnings rule, with many returning capital-rich Brits without job offers being told they cannot bring their partners and children with them. Recently, an Australian chief financial officer at a Dubai multinational was refused permission to live in the UK with his British wife and children as his overseas salary was not admissible and his wife is unwaged.
A dossier prepared by the parliamentary objectors also cites married retirees in mixed marriages who are unable to return to the UK as the British citizen's pension falls short of the required financial threshold. Their only option, states the dossier, is to separate after years of marriage.
The requirement that only the salary of the UK sponsor can be counted has also prevented high- net worth families and high-earning individuals with significant resources married to British nationals from entering the country. The MPs involved told the media that in at least one case, a breast-feeding mother was forced to leave her baby, and young children are being separated from either their father or their mother.