Oz immigration introduces more changes to 457 visa programme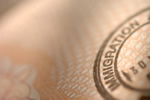 Following widespread concern over the abuse of Australia's controversial 457 temporary skilled worker visa, the immigration office has announced yet more changes.
According to Australia's Department of Immigration and citizenship, the new rules will further safeguard the visa programme's integrity by protecting it from abuse by employers. It remains to be seen how many would-be immigrants already in the selection process will be affected after the changes take place on 1 July.
The visa, introduced to allow Australian employers to fill skilled worker jobs with recruited overseas labour when no Australian workers were available, gave a fast solution to labour shortages. However, claims of misuse by employers and occasionally by migrant employees has caused considerable unrest over the past several years.
Many feel that local skilled workers have been minimised as foreign workers are paid less, and others are concerned about the exploitation of migrant labour. As a result, the immigration department is under fire from both employers and groups working with skilled migrants employed under unsatisfactory terms and in poor conditions.
An increase in the number of student and working holiday applicants for the visa in areas where there are no apparent skills shortages suggests incomers are using the visa to remain in Australia. The programme's changes will strengthen current laws relating to skilled foreign workers and ensure that visas are not being used beyond their original purpose.
The changes will include investigations as to the genuine nature of jobs to ensure they have not been created to secure 457 visas, and sponsors will face legal action if their recruitment practices show discrimination against Australian workers. The salary exemption level will be increased, ensuring that citizens on higher salaries are not undercut by cheap foreign labour, and the English language exemptions for certain jobs will be axed.