Hike in Australian visa charges will hit families and students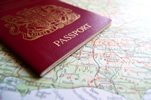 A report released 17 June by Australia's Migrant Institute said that the increases to charges for visa application coming into force on 1 July are likely to be a major disincentive for family, student and even individual migrants.
The price restructuring will bring Australia's charges in line with those set by the Canadian, British and USA's immigration authorities, and will include an AU$80 surcharge for visas not applied for via the Department of Immigration and Citizenship's website. Extra charges will also apply to family members included on a combined visa application made by one family member.
President of the Migration Institute, Angela Chan, says the new charges will all but double the visa costs of a migrating family. The present rate for visas on the Regional Sponsored Migration Scheme, the General Skilled Migration Scheme and the Employer Nomination Scheme is AU$3,060.
The base rate will remain unchanged from 1 July but an additional AU$1,530 will be charged for dependent adults over 18 years and AU$765 for children of the family. For a couple with two dependent children, the cost of any of the three visas affected will rise to AU$6,120.
According to Chan, this amount is more than is charged for the services of a registered migration agent. Non-visa-free longer-stay tourists, overseas students on multi-year courses and workers on temporary visas may face a Subsequent Temporary Application surcharge of AU$700 on their new temporary visas.
Chan believes the additional fees will not have any effect on delays in the processing of visa applications, adding that if the government believes the high charges will deter non-genuine migrants, the ruse is unlikely to succeed. Australia, she says, should focus on training and proper resources within the DIAC, rather than discouraging genuine immigrants who are happy to help fill the country's skills shortages.