Oz sex worker advocacy group demand 457 visa access for immigrant sex workers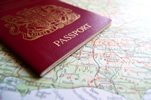 A leading Australian sex worker advocacy group is urging the government to include prostitution in its temporary 457 skilled worker visa list.
The request is not as crazy as it sounds, as prostitution is legal in all Australian states, although laws relating to the trade vary across the country. Even the Australian immigration authority allows that foreigners entering on student or working holiday visas can work as prostitutes in the legal sex industry.
The sex worker advocacy group Scarlet Alliance is concerned that the inability of foreign sex workers to gain temporary work visas is leading to an increase in people trafficking and exploitation. Jules Kim, the group's migration programme manager, believes that legal, safe paths to migration for foreign sex workers would benefit the trade, its vulnerable workers and its customers.
Kim states that the refusal of immigration officials to include sex workers in the skills list is discriminatory, although the department counters that such world does not require a diploma or degree and therefore is not skilled. She made her point strongly to a recent Senate enquiry prompted by the group's publicity.
Ease of exploitation has been levied by many regarding the 457 temporary skilled worker visas, with many companies, it's claimed, misusing the visa by bringing in foreign labour at lower wages than would be paid to Australian workers. Kim insists that prostitutes need to be skilled in making risk assessments, creating boundaries and needing to be experts at their trade.