Berlin to lure talented UK youngsters with apprenticeship scheme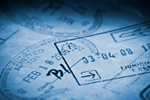 Angela Merkel's administration is planning to offer young Britons generous package deals to take up apprenticeships in German companies.
The German government is set to launch its plans to persuade Britons aged between 18 and 35 to emigrate and join all-expenses paid apprenticeships lasting for three years. The scheme aims to fill the skills gap at present evident in Europe's top economy.
The government is also hoping that many who take up the offer will opt to stay and work in Germany permanently after the apprenticeships end. In common with many other first-world countries, Germany is facing up to an ageing population and a fall in qualified workers.
Would-be apprentices are expected to have A-level qualifications, and will be offered a study/work package including a wage of almost £700 a month after tax and 170 hours' free German language classes. Training will take place in the country's highly-regarded vocational colleges, and perks include the cost of relocation and six-monthly expenses-paid visits home.
Fears that Germany will poach the brightest and best of Britain's young vocational talent are already surfacing, as wages are at very similar levels to those paid in the UK for trainees, and the quality of vocational education is far superior to its British counterpart. A spokesman for the German-British Chamber of Industry and commerce said that it's a great opportunity for Britain's youth, adding that he hoped those who come will enjoy the lifestyle, meet and marry a German girl and stay.