British expat starts online petition against QROPS offshore pension transfer tax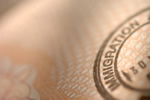 British expats planning to relocate their pension offshore are mounting a petition against the recently-introduced massive tax on their savings.
Beginning in March last year, expats and recent retirees planning to emigrate outside the EU and a few other countries have been forced to give up 25 per cent of the full value of their savings fund in order to access a QROPS transfer or transfer to another QROPS in or near their new countries. HMRC figures recently revealed the average transfer is around £93,087, attracting an average of £23,272 overseas transfer tax.
A petition placed on the UK government's website by William Wilson states the new tax is unfair in the extreme to the huge number of British expats simply wanting to access their hard-won retirement savings in their entirety. The charge, he states, is unfair to British expats in retirement in non-EU and EEA countries where QROPS are not provided as, in effect, it taxes them on their choice of retirement destinations simply because they decide to transfer their own savings from the UK to gain better financial terms.
Wilson also states the charge is unreasonable due to its punishing effect on savers with QROPS as against those with SIPPs, who can be living in the same jurisdiction as QROPS savers but are not subject to massive transfer charges should they decide to move their funds. As with all government-aimed petitions, 10,000 signatures are needed in order to trigger a mandatory Parliamentary debate on the issue.
Wilson told the media he is hoping for strong support from expats caught in the transfer charge tax trap, but recognises the problem in that British expats are scattered across the world with no single organisation uniting them in a fight against unfair legislation. He's allowing until July19th this year for those concerned to find the petition and sign it in the hope the government will take notice.