Online banks are the digital solution for wandering expats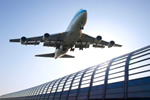 Expat mobility is far greater now than in previous decades, with the new alternative world of finance and banking making it far easier to control your cash.
Until recently, international banking for the average mobile expat was little more than an expensive nightmare, but the new world of online banking alternatives is reducing stress levels and costing far less than before. A digital banking revolution is now providing suitable banking services for today's mobile expats, including direct banks and internet-only banks giving genuine and far more useful alternatives to conventional banks.
Immediate advantages with the new online banking systems include no fees on overseas ATM usage, real exchange rates and far lower international fees for purchases and money transfers. Several direct banks have gone even further and are offering accounts holding cryptocurrencies. Virtual banks are essentially hybrids offering a wider range of services than their traditional rivals, with some simply brands of established banks and others are FinTech start-ups new to the financial sector.
It's best to choose one which has government-backed deposit insurance, just in case, and there's no single bank which is best for digital nomad needs. Globally speaking, the German direct bank N26 is good for expats in selected Eurozone states and supports a Mastercard and IBAN as well as normal banking services. Revolut gives a free UK current account as well as a free Euro IBAN account and supports free bank transfers in a choice of 25 currencies using interbank FX rates. The Bankera digital bank offers a traditional service which supports both cryptocurrencies and fiat currencies as well as supporting payment processing and payment cards.
Hong Kong-based Neat is denominated using Hong Kong dollars and gives a fast alternative to opening an account with a traditional bank. It's a good answer to Honk Kong's traditional banks, which now refuse to open accounts for US citizens. Applications via the mobile app are processed speedily, as are Mastercard applications. For UK expats, Monzo online bank is a good option as it's UK based and has a full UK banking license as well as over 400,000 customers.