News - Emigrate UK Page 4
This is the category page for all news here on emigrate.co.uk, where you can view all the emigration news.
Funding your expat retirement dream by working part time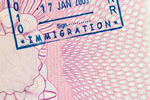 Increasing numbers of older people are dreaming of an overseas retirement, but don't have the financial resources to fund their dream, even in the most cost-conscious destinations. Luckily for the majority of retirement dreamers, there are ways to enhance less than satisfactory pensions payments and make the dream come true. Starting...
Are millennial digital nomads the new expats?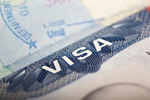 It's not just relocating expat professionals who're fuelling the exodus of talent from home countries across the world, it's digital nomads who use their freedom to travel whilst running their businesses online. Becoming a digital nomad and travelling the world whilst working and earning online is the new way to enjoy the freedom...
Singapore no longer welcoming experienced expat professionals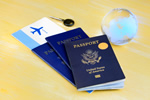 Singapore's recent tightening of expat hiring requirements is causing companies difficulties as regards employing the right talents for the job. Local businesses needing expertise and experience in various positions from managerial upwards are now finding it far harder to get the right candidates for the jobs. Long-term expats have...
Vietnam ranks high in worlds best ESL teacher destinations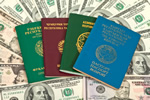 The Vietnamese ESL sector offers expat teachers great deals on salaries in addition to an inexpensive location. Teaching English as a second language in Vietnam gets salaries of between $1,000 and $2,000 a month in a land where the average salary for locals is just $2,352 a year! Expats with a university degree and a TEFL qualification...
Where should high-flying expatriate professionals retire?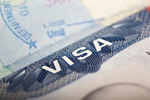 If boosting your income as an expat is your main ambition in life, the best locations are sometimes not the best for quality of life. Being seriously wealthy is the goal of many expats who're willing to move anywhere in the world to fulfil the dream, with other aspects of relocation such as quality of life, working hours, a supportive...
Subsidence now a real threat to expat homeowners in the Netherlands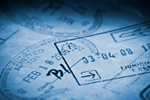 If you're planning to emigrate to the Netherlands, start a business and buy a home, take care over which location you choose! It's a well-known fact that the Netherlands in its entirety is located below sea level and is only kept dry by its brilliantly structured network of sea walls and dykes, but recent reports suggest it may be...
European Court of Justice throws out Brit expat referendum challenge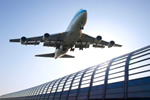 British retired expats in EU member states have lost their referendum challenge based on disenfranchisement. The European Court of Justice in Luxembourg has rejected a case brought by Harry Shindler and others which claimed the 2016 Brexit referendum was invalid due to over a million British expats being blocked from voting. The French...
Is Croatia a new hub for would-be expats?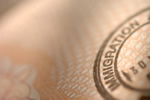 Croatia is yet another up-and-coming destination for would-be expats looking to embrace the unfamiliar. Initially an increasingly popular holiday destination, the charms of this lesser-known European state are now persuading would-be expats to make it home for at least a while, either by finding a job, starting a small business or...
Why is the online free press no longer free for British expats?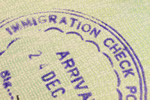 At this crucial moment in time, gaining access to information about Brexit's effect on the lives of UK expats all over Europe is essential, especially in Spain and France, both favourite retirement hubs for Brit pensioners. Up until very recently, Brexit and other news in the English language was freely available online to UK citizens...
Should expats literally buy into the Dubai dream?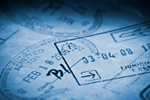 Recent reports strongly suggest the Dubai property market is heading for a prolonged fall, but upmarket real estate agents are still publishing advertorials suggesting the opposite. Relocating expat professionals considering a stint in Dubai could well be forgiven for being confused by conflicting reports in local media about the state of...