Affordable Hong Kong prefabricated apartment block aimed at tech expats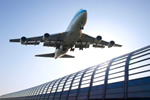 The next wave of expat tech experts to hit Hong Kong will have a new style of affordable prefabricated accommodation.
Although Hong Kong now has its own coronavirus outbreak to contend with, its property developers are still looking to the future with an innovative new form of accommodation. Set to be on the market by the beginning of next year, a groundbreaking prefabricated housing project will not only fulfill the needs of incoming tech experts, it'll also be far safer for those working on the site.
The idea has already been used to provide the fast construction of quarantine accommodation in China as well as in Hong Kong, and the prefabricated units are able to be lifted by crane and stacked like Lego blocks, thus removing the need for construction workers to risk their lives working on tall buildings using traditional construction methods.
Beginning last January, prefabricated modular units have been arriving at Hong Kong's Science Park district from China to be stacked one on another up to 16 stories high. Each unit comes complete with décor and ready-fitted toilets, beds, desks, cupboards and other essentials, with a connection to the electricity and water supplies all that's needed to make them habitable. The finished building will offer apartments overlooking a park, short-stay accommodation for visiting expat tech experts, an area for classes and co-living facilities as well as accommodation for long-stayers.
The apartments themselves range between single occupancy through twin arrangements to luxury suites, and will also provide common areas, social hubs and relaxation areas. Monthly rent for a 248 square foot apartment will be around HK$9,000, around half the amount than the area's average market price. Rentals will be offered for periods from a month to a year, with some 500 units available.
Housing consultants working with incoming expat professionals in the tech sector believe the concept will be very popular as well as relieving pressure on the city's existing rental market. It's also expected to relieve the stress and danger of working on traditionally constructed tall buildings for the city's ageing workforce.