Big ticket expat hirings in India put on hold due to COVID-19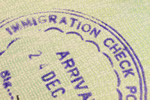 Big ticket hirings of expats in India are being pushed back due to international travel restrictions and fears of virus transmission.
For top-talent expat professionals expecting to join their new Indian companies in the very near future, the coronavirus pandemic and its travel restrictions are causing long delays. In addition,even more delays are likely to be caused by company employees' fears of virus transmission from newly-arrived European or US expat professionals. Nowadays, the short-term view is well in favour, by necessity as well as the fear of the unknown as the virus ramps up its numbers of worldwide victims.
Citing an example of a senior Italian fashion designer, one recruiter said the new appointee is eager to begin work, but travel restrictions are causing issues and company employees aren't happy about the appointment of an Italian at the present time. Unfortunately, the situation is the same for all prospective Western appointees, with three more professionals expecting to arrive from Germany, Poland and Italy now finding their new positions can't be accessed until April or possibly May.
Indian companies looking for top Western talent as well as attempting to attract Indian experts back to the home country are all facing the same difficulties of lockdowns, travel restrictions and a dose of xenophobia caused by fear of infection. Even returning Indian nationals are getting the cold shoulder from potential employers, simply because they can't get back home immediately. Local industries looking to hire are strategising on a week to week basis, with delay not helping during the worldwide crisis.