Working Abroad News - Emigrate UK Page 19
This is the category page for all Working Abroad news here on emigrate.co.uk, where you can view all the Working Abroad emigration news.
Mexico Illegal immigrant theme park gives taste of perilous trip across the US border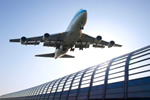 A remarkable video has shown a rare glimpse into the experience of illegal migrants who make the perilous journey across Mexico's border into the US. Located in El Alberto, Mexico, The EcoAlberto theme park gives tourists a chance to live through a simulated clandestine border crossing. Now, for the first time, this unusual tourist...
Obama pumps up OPT visa scheme for foreign students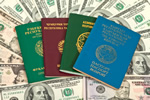 A programme which allows foreign STEM ("science, technology, engineering and math") graduates to work in the United States for 29 months with no work visa has been expanded by the administration of President Barack Obama. The scheme, dubbed the "Optional Practical Training" (OPT) programme, had permitted students to be employed in...
Australia immigration boost to fill skill shortage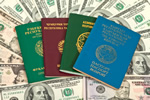 As reported by Work Permit, Australia's government has announced plans to raise the number of spots available for the 2012–13 migration programme in order to fill skills gaps in Australia. Chris Bowen, Minister for Immigration and Citizenship, said the rise of 5000 spots—from 185,000 to 190,000 positions—is in response to...
Australian Immigration Minister criticises Training Minister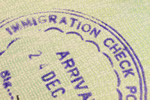 As reported by The West, Chris Bowen, Australian Immigration Minister, has criticised Training Minister Peter Collier for "making undeliverable promises" while attempting to entice 150,000 skilled workers from Ireland to WA. Mr Bowen's reproach came after Ireland's Government called Australia's visa requirements a "major...
Proposed reforms for Aussie work holiday immigration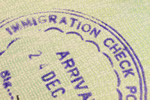 According to Migration Expert, the Australian Tourist Export Council (ATEC) has written a report to the Department of Immigration and Citizenship urging the federal government to pass five major policy changes to a visa category, claiming the reforms could potentially raise Australia's GDP by nearly $275 million within a decade. The...
Students to emigrate from New Zealand over job fears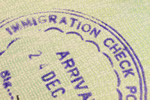 As reported by The New Zealand Herald, landing a job is one of the greatest fears for today's scholars in New Zealand, motivating many to flee the country after completing their studies. These are the results from an online survey of over 1000 students, a project conducted by the Colmar Brunton group for Student Job Search. When asked...
Australian immigration sees rise in short stay visa applications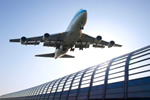 As reported by Work Permit, the Australian Department of Immigration and Citizenship reported an increase in short-term business trips in 2011. New reports show that more than 120,000 applications were submitted for short stay business visas (456 subclass) during the last quarter of 2011. Any holder of the 456 subclass visa can remain in...
Australian Northern Territory welcomes migrants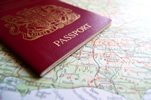 As reported by Australia Magazine, immigrants to Australia will be given a warm welcome in the country's Northern Territory after the approval of a new agreement. The Chamber of Commerce of Australia's Northern Territory claims that the new regional migration deal will be especially helpful for smaller businesses which lose workers over...
Emigrating doctors cost Tanzania $2 billion in brain drain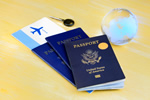 Tanzania is one of nine sub-Saharan nations which have invested nearly $2 billion in training doctors without finally seeing the benefits due to emigrating doctors and brain drainage, according to a new study. The study published by the British Medical Journal reports that nine sub-Saharan African countries (Tanzania, Malawi, Ethiopia,...
Half of global employees willing to emigrate overseas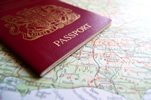 As reported by Reuters, nearly 50% of workers globally would consider emigrating overseas for the right job, a salary increase and other incentives, including language training and trips home, according to a survey published on Monday. With the world economy still struggling, workers in Mexico, Turkey, Brazil, Russia and India were the...