Oil and gas professionals fear skills shortages but are bullish on wage increases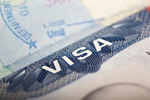 With oil and gas prices finally on the rise, professionals in the trade are bullish over salaries but worried about skills shortages.
The 2019 Global Energy Talent Index report now published gives an interesting glimpse into the hoped-for future performance of the sector as well as suggesting optimism for its short-term future as regards jobs. Some 65 per cent of oil and gas professionals are expecting their salaries to rise during the year, with 33 per cent forecasting increases of more than five per cent. The most optimism is felt by workers in Asia, Africa and South America, with those employed in Europe and Australasia less confident.
Hiring managers are also expecting a surge in remuneration for their services, with the overall optimism linked to a background of rising oil and gas prices. During 2018, 41 per cent of professionals saw a pay rise, whilst just 16 per cent experienced reductions. The force behind rising salaries seems to be a skills shortage due to reductions during the downturn on training, apprenticeships and graduate schemes, all of which left employers in a tricky situation as it resulted in many experienced employees being poached by other companies offering more money.
Global mobility within the sector is traditionally high, with an average of 92 per cent saying they would relocate regionally in order to ensure career progression, whilst only nine per cent said their decision would be mainly influenced by money. The lifestyle and culture of specific destinations also featured largely in expat professional decisions. Many oil and gas professionals moved overseas during the downturn as local employment had become scarce, but even although there are now plenty of local opportunities , expat professionals still feel the need to relocate. It seems global mobility is directly related to the existence of career-enhancing jobs, with the Middle East oil and gas fields still favourites for ambitious expats.