How to get a mortgage as an expat professionals in the UAE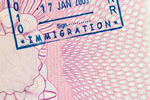 For expats who've settled into their new UAE jobs and enjoy their lives, it's possibly time to consider buying a property.
Buying a home as an expatriate professional in a vastly different land is a big decision, although finding the perfect place to hang your hat is the easy part as there's plenty of choice in the UAE. It has to be admitted that getting a mortgage is challenging, but it can be done. UAE banks are even fussier about proof of length of employment, time spent in the UAE to date and suchlike than are most banks in the home country, and if your employers isn't listed with the bank, you're on a non-starter. Most multinationals and all government sectors are listed, but many companies aren't, and expats must have been living in the emirates for at least six months before they're even considered.
For the self-employed it's more complicated, as the standard length of qualifying time in the UAE needs to be between two and three years, dependent on the bank itself. Expats with accounts at their selected bank are in a far stronger position as regards being considered for a mortgage, whether the established account is for salary or savings. As regards the minimum salary/monthly income criterion required, expat applicants most earn or receive more than nationals, with some banks also differentiating between salaried and self-employed applicants. Those with working spouses can add their salaries, making meeting the financial criteria far easier.
As regards documentation, it's comparatively straightforward, requiring passport, visa, Emirates ID, trade license if self-employed, salary certificate and a few more minor pieces of paperwork. Applicants' credit histories are important and must include proof of income and outgoings, history of loans and credit or debit card statements. Lack of credit history is the main reason for rejections. Believe it or not, planning for a house purchase including a mortgage will take some two years or so, even if you're the perfect applicant in all respects. Diligent financial habits and financial history are the keys, and most UAE banks are sympathetic and supportive.