Expats should consider personal freedom as well as salaries when accepting an overseas relocation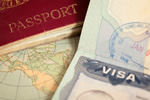 If, you value your personal freedom and human rights as an expat above all else, you should know which countries are best at protecting them.
One major concern for many potential expats from fully developed countries who're considering moving overseas is the level of personal freedom allowed and the respect for human rights displayed by various world governments. Most support a certain, occasionally defined, respect for their citizens' personal freedom, but in reality this isn't often the case, as only citizens in less than 50 world states have true personal freedom.
According to the 2018 Freedom in the World report, of the 212 countries studied just 87 were considered to be free, 54 were declared partially free and 59 were classified as 'not free'. Although population numbers weren't included, that's a lot of countries in which personal freedom is still a dream unlikely to be realised. For the majority of expatriates, those 59 countries wouldn't be high in their preferred destination lists unless the salaries offered were exceptional.
As usual, the Scandinavian nations dominated the final listings, with Sweden, Norway and Finland tying for top place, each with a perfect score of 100. Unfortunately, none of the three are favourites as regards career development and a high-end lifestyle. The scores are calculated from the results of the two major categories, Civil Liberties and Political Rights which, taken together, give an overall score known as the Freedom Rating. Canada came second with 99 points, Australia was third at 98 and Ireland came in at 97.
Oddly, given its present circumstances, the USA scored 86 points, giving it 52nd position in the overall rankings along with Belize, a country the US President may not even be aware of. Britain scored 93, just ahead of the Czech Republic, an increasingly popular destination for expat professionals and entrepreneurs. Personal freedom, especially for expats is, well, personal, but it's like many other desirable conditions in that most people, expats included, don't realise its value until they've lost it! Expatriates looking to further their careers in far off places may eventually realise how much they appreciate personal freedom, along with the awareness that high salaries don't guarantee it.