Tips on starting your own business as an expat in France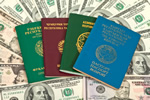 Starting a new small business in France is reputed to be a bureaucratic nightmare, but with the right help it's still possible!
France is undoubtedly the heartland of bureaucracy, admin and paperwork, but scrupulous admin procedures can protect budding expat entrepreneurs from making even the least obvious mistakes. The first, essential requirement is a good accountant, with his or her first words of advice likely to concern keeping copies of everything for at least five years and always sending documents by the French equivalent of registered post so that you can guarantee their arrival. In addition, your accountant should explain the tax system in all its glory as well as taking care of all social security payments and taxes on your behalf.
If your new business is expat-aimed, the first task is to infiltrate your local expat community. Socialising will ensure you don't get lonely and depressed but, more importantly, you can learn a great deal from long-stayers and get advice and help when you need it. Targeting your product or service to an already established client base is the same in France as in your home country, but you should remember not every formerly successful strategy will be relevant in France. You'll also need advice on your legal business structure as per French law.
A company set-up will ensure a legal separation between your personal finance and that of your business – always a good idea – and you'll have a choice of two formats. The first involves limited liability with between two and 100 partners, with liability only applying to initial introduced capital. The second gives limited liability single shareholder status and is owned by one individual but run by a second person. If you're looking to impress a local bank, a detailed two-year business plan is the best idea and should cover income and outgoings projections for the period as well as identifying a targeted market strategy. Running your business plan by both expat and French friends and carefully noting their reactions before you present it to your bank is also one way to ensure you're got it almost if not completely right!