Working Abroad News - Emigrate UK Page 15
This is the category page for all Working Abroad news here on emigrate.co.uk, where you can view all the Working Abroad emigration news.
Australia cancels nine visa types and introduces four business visas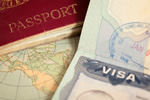 Australia's Department of Immigration and Citizenship has introduced five new visa categories to replace the nine which were closed earlier this year. The first of the five new visa categories applies to those arriving in the country for medical treatment and is unlikely to be of any use to migrants unless they have chronic conditions...
Freezing Britain motivates thousands of applications for 6 Oz dream jobs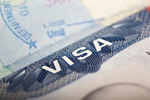 No less than 70,000 UK young people stuck in the worst freeze since 1962 have applied for six dream jobs based in Australia. The jobs include wildlife caretaker, park ranger, lifestyle photographer and a 'chief funster', whose position will include reviewing events and festivals in Sydney. The successful applicants will be given a...
Canadian immigration authority introduces International Experience Class visa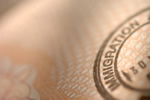 Two previous visa categories aimed at young people, the International Youth Programme and the International Exchange Programme, have been merged into the new International Experience Class (IEC). The new programme allows young people to visit Canada and support themselves by working whilst they get to grips with the country. The scheme is...
Irish Canadian Immigration Centre?s first year an unqualified success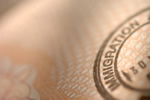 The Toronto-based Irish Canadian Immigration Centre is now a year old, and has offered assistance to with everything from visas through jobs to health advice to thousands of Irish immigrants. The dedicated outreach centre is filling a much-needed gap in the immigration process for the many thousands of Irish immigrants attracted to a new...
Financial advisors flock to Cayman Islands after visa concessions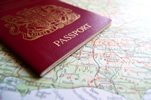 New visa concessions which came into law in September last year have resulted in a rush by financial advisers to take up residence in the Caymans. Up to 1,000 more FAs have arrived in the Caymans than arrived during the same period last year, due to new visa offerings guaranteeing 10-year work permits for managers and executives working...
UK Tech industry hopes immigration reform includes entrepreneur visas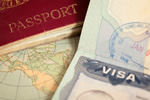 As the push for immigration reform in the USA clears the starting gate, many in the technology industry are hoping that start-ups aren't left at the back of the field. After initial euphoria over the Senate's Immigration Innovation Act, aimed at addressing the workforce needs of major IT companies, died down, the industry noticed that...
Canada to launch new entrepreneur start up visa scheme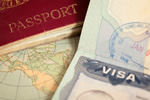 As part of its far-reaching immigration procedure shake-up, Canada has announced a new immigration visa programme aimed at start-up entrepreneurs. Citizenship, Immigration and Multiculturalism minister Jason Kenney announced yesterday that the new visa programme is expected to create new jobs and stimulate economic growth by allowing...
Proposed US immigration reform will attract tech talent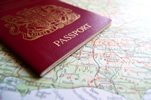 During a gathering of academics which took place at Washington's Chamber of Commerce, Senator Marco Rubio stated that immigration reform will attract and keep top tech jobs and talent in the USA. America's high-technology companies are concerned they cannot fill tens of thousands of vacant positions because immigration law restricts...
Singaporean businessman involved in Lee Chestnutt scandal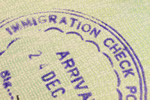 Following the report last week that Briton Lee Chestnutt is to remain trapped in Thailand although charges against him were dropped, a Singaporean businessman has told the same story. An article published by the Straits Times tells that Jaffrey Maharan's legal dispute with his former landlord which had kept him in Thailand for three full...
China relaxes rules for expat permanent residents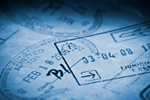 The Chinese government is relaxing registration and investment procedures for expat residents as well as making it easier to purchase property, get health insurance and educate their children in local schools. The surprise move is thought to be the result of new Chinese governmental awareness that global talent needs to be attracted to...