Sparking up the expat retiree lifestyle with a part-time job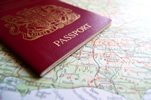 Retiring overseas is the dream of an increasing number of would-be expats across the world, but can become tedious for those still active mentally and physically.
Especially for expat retirees whose work history was in mentally demanding jobs or who ran their own businesses, the thought of doing absolutely nothing in a retirement destination overseas can be less than compelling. Sitting on the beach all day may be just fine on holiday, but life expectancy rates are rising and the thought of inactivity for the rest of one's life is no longer appealing to a large number of expat professional retirees.
As a result, many people nearing retirement age are wondering if they could find a part-time job or volunteering position should they decide to become expats in an unfamiliar land. Obviously, in this age of inflation, part-time work helps pay the bills as well as providing a nest egg for travel within the chosen country. It also taps into skill sets learned and used over an entire career and keeps the mind busy and involved.
However, there's one major problem with this scenario – a good number of governments overseas aren't too happy about expats arriving and taking locals' jobs. A few take the issue to extreme and forbid expat retirees from working on pain of deportation, but others take a more positive outlook and allow sharing knowledge and experience as a good idea. Actually starting a business overseas isn't just as straightforward as changing your visa, should this be necessary, as foreign bureaucracy can be a real hazard for the uninitiated. One sneaky way to keep wealth in a country is to make a local business partner compulsory and also to force the employment of a number of locals, this leaving the expat owner at risk of a number of unfortunate scenarios including losing his entire investment or being saddled with regular payments to the local constabulary.
One way to work in overseas retirement without a huge degree of hassle is to teach English, although salaries aren't much to write home about and giving private lessons could well land expats in a tussle with immigration officials, dependent on their chosen country. If this solution appeals, avoiding Southeast Asia is advised. Teaching English online is another option, more unlikely to be the cause of visa issues, and paying more in general than teaching in schools. It's also a good option for part-time expat retirees who rent out their houses back home and spend several years overseas.
Starting a virtual business is now a popular way for retirees to make a little extra cash, and digital nomadism in general stays under the radar and doesn't involve taking jobs from local people. Travel writing is popular and easy, and working in your own time means you can enjoy your chosen location as and when you please. If either of these appeal, it's essential to check out the quality of internet access in your chosen locality as, especially in Southeast Asia, internet speeds can cause chaos by varying between slow and totally useless in a single day, especially if your site is to set up for taking payments or you're working to a deadline.