Public transport options in Madrid for newly-arrived expats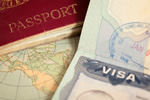 If you're relocating to Madrid and aren't keen on driving in a strange city, public transport options for the daily commute are more than satisfactory.
The Spanish capital's public transportation network comprises local trains, buses and an efficient metro system, all of which are extensive, clean, efficient and safe. In addition, compared to many European capitals, it's reasonably affordable and plenty enough for expatriates located in the city centre or its well-connected suburbs.
Madrid's suburban areas and local towns are all connected to the heart of the city by the Cercanias train network, scheduled either every 10 minutes or up to 30 minutes dependent on the area. The service begins at either 5 a.m. or 6 a.m. and runs until midnight, with fares ranging between 1.70 and 5.50 euros dependent on the number of zones covered. The C-line green zone route charges a flar fee of 8.7 euros.
The Madrid metro contains an impressive 12 lines and around 300 stations, with services starting at 6.00 a.m. and closing at 1.30 a.m. Trains run every two minutes during rush hour, another impressive statistic, slowing down to between 10 and 15 minutes after midnight, and ticket prices are calculated per zone covered. Madrid's bus services are also well-connected by a network of 200 routes using a total of 2,000 buses running from Monday through Friday from 6.00 a.m. through 11.40 at night, with fares paid on board.
Monthly travel passes can also be used on the metro.
If you simply can't imagine getting by without your own car, traffic conditions aren't as bad as in many European capitals, although parking can be a problem unless your place of work has a designated parking area. The alternative is a public garage, paid either per hour or via a monthly lease agreement. Street parking is more of a lottery, paid for via ticket machines and indicated by a green or blue curb. Ride-sharing and carpooling are growing more popular nowadays, especially since the Carpool World app was released. If several workers in your office live in your area, it's an effective way to save money.