Working Abroad News - Emigrate UK Page 16
This is the category page for all Working Abroad news here on emigrate.co.uk, where you can view all the Working Abroad emigration news.
Student visa options for Santa?s elves up for renewal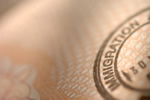 Although Santa himself is thoroughly familiar with the process for the visitor's visa necessary for his all-night run across Australia, trainee elves on Oz student visas may need to check their options. The subclass 456 short-stay business visa applicable to non-ongoing, specialised work is suitable for Mr Claus's requirements,...
Oz tourist industry attacks working holiday visa price hike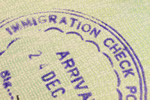 Australian tourist chiefs are fighting plans by the government to increase the price of its working holiday visa by as much as 30 per cent. The working holiday visa programme has proved very popular over the years with gap-year students and backpackers looking to fund their travels by working for up to the 12-month limit of the visa. The...
Middle East still a hub for ambitious young expats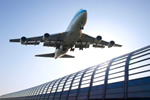 The results of the HSBC Bank's Expat Explorer Survey include indications that Middle Eastern countries still offer a solid economic outlook and the chance of career success. Although the survey's results suggest economic strain is still felt by expats everywhere, those based in the Middle East are positive about the region's...
E-Verify System Becomes a Formal Employment Requirement in 4 US States from January 2013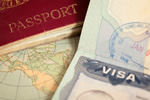 From January of next year, the internet-based E-Verify system which is used to check a potential employee's eligibility to work in the USA will become a formal requirement in Georgia, North Carolina, Pennsylvania and Tennessee. E-Verify is a free program which has been implemented by the US government, used to collate information about a...
Guatemalan private sector plans creation of 1.2 million jobs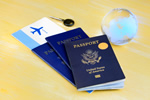 Guatemala's soaring unemployment has inspired its private sector's economic development think tank to bond with major business to plan a job-creation strategy. The Association of Guatemalan Chambers (CACIF) and the Guatemalan Development Foundation, (FUNDESA) have together launched their 'Guatemalans – let's improve Guatemala'...
China may relax its stringent rules on permanent residency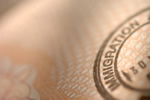 An announcement by the Chinese government's mouthpiece China News Service may mean expats living in China will be able to successfully apply for permanent residency. The Chinese government is considering a widening of the expat pool of people eligible for the country's equivalent of America's Green Card. At the present time, it's...
New UAE immigration hotline to open on 10 October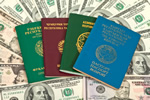 The United Arab Emirates have announced the opening of a new immigration hotline as from 10 October, aimed as a one-stop shop solution for clarification of immigration queries. The new service is aimed at expats already living in the emirates as well as those planning to take up positions there, and the hotline is expected to end...
Newly qualified Irish nurses forced to emigrate for work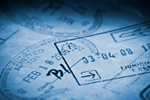 A disturbing claim by the Irish Nurses and Midwives Organisation has revealed that up to 75 per cent of the 1,500 nurses due to qualify in October will need to emigrate to find permanent jobs. INMO general secretary Liam Doran announced that a freeze on recruitment in the Irish medical sector plus curtailment of agency staff usage will...
Number of people emigrating from Ireland continues to grow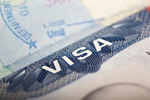 Figures released by Ireland's Central Statistics Office show that the number of people leaving the country was higher this year than last year. For the year ending in April, 46,500 Irish nationals decided to emigrate, a year on increase of 16 per cent. The figure for all nationalities leaving Ireland hit 87,100 compared to the previous...
Canadian recruitment firm targets Irish workers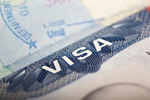 Diamond Group of Companies, a recruitment firm based in Canada, has announced it will be opening a UK and European headquarters in Dublin in order to recruit around 1,000 workers to relocate to Canada. In order to address a shortfall in the Canadian workforce it is estimated that the country will have to find 150,000 temporary workers from...