News - Emigrate UK Page 6
This is the category page for all news here on emigrate.co.uk, where you can view all the emigration news.
Developing resourcefulness essential for expats heading to Vietnam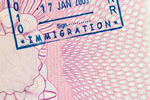 Vietnam nowadays seems to be every adventurous expat's favourite location, from retirees fleeing Thailand to hot tech talent and professional entrepreneurs looking for a chance to advance their careers. The expatriate inflow to this former Southeast Asian hideaway has been ongoing for 20 years or more, but the country itself has only...
Is buying a property in Greece a good investment for would-be expat retirees?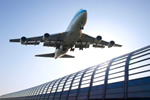 Is now the time for would-be expat retirees to bag a Greek investment property? Greece has always been a refuge for romantic expatriates for its long history and fascinating culture, but the historic country hasn't always been a beacon of political and economic stability. Over the past decade or so, its problems with the European Union...
UK expats relinquishing British nationality as a result of Brexit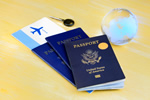 Concern about the Brexit effect on Brit expat lifestyles is leading to record numbers choosing to relinquish UK nationality. UK expatriates in EU member states are now considering giving up their British citizenship due to the continued uncertainty over their fates after a no-deal exit from the EU. Literally tens of thousands of Brits...
Is India an insurmountable challenge for adventurous expats?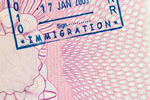 Given the number of celebrity-stuffed TV shows boosting India as the perfect retirement haven, the results of a recent survey could well come as a shock. India, it seems, may not be the first destination which comes to mind when salary, career progression or a comfortable retirement is the goal. The sub-continent fared poorly in the most...
Spanish media poll reveals 75 per cent of Brit expats favour cancelling Brexit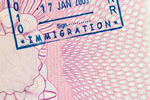 A poll by a popular English language online newspaper in Spain has revealed just under 75 per cent of British expats want to cancel Brexit and remain as EU citizens. Given that a high number of Brits living, retiring or working on Spain were denied the referendum vote for one reason or another, one result of the poll is clear. Should they...
What's Dubai really all about for the average expat professional?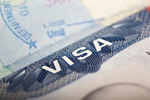 Out of the seven Arab states making up the United Arab Emirates, Dubai is the best known and is traditionally considered by ambitious expat professionals to be the pot of gold at the end of the rainbow. UK expats with dreams of a desert wonderland giving a fresh start as well as relief from the depressing British climate could be forgiven...
Thailand to offer tax cuts and perks to incoming foreign companies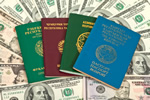 Thailand is to adopt measures to attract more international companies and investment by easing regulations for expat professionals wishing to do business in the Kingdom. The new rules are an attempt to boost Thailand as an international business hub by introducing a raft of measures aimed at making it easier to create jobs and bring in...
Expats in Cambodia hail sudden ban on online gambling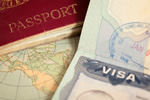 Expats who arrived in Cambodia before the influx of what seems like millions of Chinese are hoping against hope their lives will return to normal. For a decade or so, Cambodia was a popular location for Western expats for its charm, friendliness and inexpensive cost of living. Phnom Penh, Sihanoukville and Siem Reap were favourites with...
Is Albania an as yet undiscovered treasure for expats?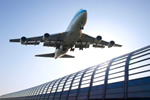 For expats looking to find new and promising destinations, Albania ticks all the boxes. Almost unknown on the expat trail until five years or so ago, Albania and its creative capital city Tirana have now been discovered by expats eager to explore and make the most of its largely unknown delights. The little Balkan country has around 265...
Kuwait again worst world country for expat professionals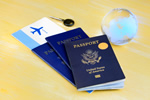 Far from being the answer to expat professionals' dreams as it was in former decades, Kuwait is now the world's worst expatriate destination. For decades, the Gulf States as a whole were seen by expat professionals in the oil and gas sector as the dream destination for both career advancement and stunning salaries. Kuwait was no...