News - Emigrate UK Page 7
This is the category page for all news here on emigrate.co.uk, where you can view all the emigration news.
Philippines reports record numbers of retirement visa applications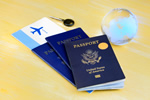 The Philippines has always attracted a good number of Western retirees, but the latest numbers are the highest ever. In 2018, a record number of visas were issued to expat incomers as well as to their spouses and dependents. The total was 6,437, a 10 per cent increase over 2017's figures, with this year's numbers expected to raise the...
Expat survey puts Japan on hold as an expat professional destination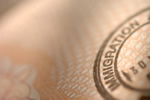 Japan is now seeing more expat arrivals than ever before, but isn't doing well on world-wide surveys. The latest Expat Explorer survey conducted by HSBC has revealed Japan as one of the least popular destinations for expat professionals, but those who've been there and are doing that can't quite understand why. Most respondents seem...
Will UK expats in Europe be cut off from acceptable healthcare after Brexit?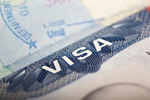 For British citizens already living in Europe as well as those planning to emigrate before the effects of a no-deal Brexit kick in, healthcare in both the EU and UK is likely to be either too expensive or simply unobtainable. Britons moving overseas have traditionally relied on the home country's National Health Service for emergency...
Survey crowns Switzerland as best of the rest for expat professionals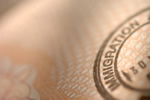 For the first time since one reliable expat survey began over a decade ago, Switzerland has taken top place as an expat favourite. Placed at eight best in last year's HSBC survey, the mountainous little country jumped to number one, displacing Singapore from its four-year stint as tops for expatriate professionals. Over 80 per cent of...
Examining the problems and pitfalls of expatriation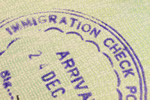 Expatriation nowadays is portrayed as the answer to higher salaries, a lower cost of living, success in business, a more glamorous lifestyle, loneliness and even the search to find the perfect partner, but what happens when it all goes wrong? Annual surveys of expat destinations form essential reading for those determined to grasp a new...
Adjusting to the Japan experience as a newly-arrived expat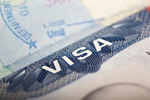 For many expats, the lure of Japan is too potent to resist, but adjusting to the country's unique culture is a challenge. Cultural struggles are the norm for newly-arrived expatriate professionals in Japan, especially as body language and social cues are often even more important than what's said or written. The culture places a great...
Is global nomadism the new face of expat life?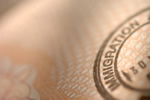 The new kids on the expatriate block are global nomads, moving from country to country as the mood strikes them. For decades, expats moved overseas for reasons such as reassignments, relocation, retirement or the chance to start a new business in a less highly-regulated destination. Digital nomads were unheard of, as was digital anything...
How to work with Burmese colleagues during your Myanmar relocation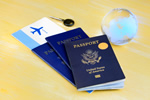 Whilst Myanmar may not be every expat's idea of paradise, for those committed to helping others as well as developing themselves it can be the journey of a lifetime. Recently opened up to foreigners after decades of isolation and dictatorial rule, Myanmar is now seeing expatriates arriving to work with NGOs as well as in businesses...
An expat guide to choosing between Vietnam and Thailand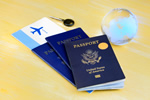 Southeast Asia is a favourite for would-be expats looking for something different, with Vietnam and Thailand the two most talked about choices. Both countries are packed with natural beauty, their contrasting cuisines are exotic and nourishing and their individual cultures and histories are fascinating. In the past, Thailand was the most...
German universities now world's fourth best for expatriate students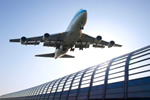 Germany is now the fourth most favoured world destination for expat students. Studying in Germany has always been popular, especially as German universities don't charge tuition fees but do provide a constantly high quality of education across the board. For international students from less-than wealthy families and talented young...