Thailand then as against Thailand now for expat retirees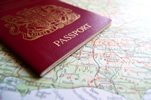 For decades, the lure of Thailand's Land of Smiles drew both working and retired expats in droves to its warm weather, glorious beaches, friendly locals and laid-back lifestyle.
Many of those attracted by Thailand's cheap cost of living, easy long-stay visas, traditional culture and friendly locals were single, elderly men looking to bring a new sparkle into their lives. Many met and married their dream girls and found themselves fathers at an advancing age, but did their best to look after their new families as well as a good number of their new wife's relatives. Thailand was also popular for older couples from the West, with Americans and the British especially attracted by the lure of reliable weather and inexpensive housing.
Fast forward some 15- 20 years or so and things are now very different, The weather still ranges between hot and very hot, and the chance of getting a second try at being a husband and father is still there, but changes over the past several years are persuading many expats it's time to move on. The expat community itself is fragmenting fast and, although many long-stayers don't want to leave, the choice in the future may not be theirs as the present military government doesn't seem to see their value. Life isn't as laid-back as it was, with at least ten good reasons for aspiring expats to choose another Southeast Asian destination.
One of the major difficulties for expats nowadays is the formerly user-friendly visa system, which all but wealthy expats now see as a pain in the proverbial due to frequent, punitive changes. Rules are regularly tightened, and are aimed both at retirees and at those with Thai wives and children. Corruption is endemic all over Southeast Asia, with Thailand no exception, but it seems to be getting more in-your-face in Thailand as time goes on. The answer is to go with the flow whilst remembering you're in Asia! Another infuriating issue in this internet world is the Thais' love of paperwork, with expats believing there are massive warehouses somewhere stuffed full of totally useless forms unable to be thrown away. Online document storage hasn't hit home yet, in spite of the fact that young Thais spend 23 out of the 24 hours a day on their smartphones.
The USA NGO which quoted Thailand as the best Southeast Asian country for start-ups must have been joking, according to those who've tried and given up. Massive red tape, totally unreasonable rules and requirements plus visa hassles make this the worst idea since time began. Another truly annoying norm in the Land of Smiles is the dual pricing applied to foreigners at national parks, tourist area restaurants and many other venues. In spite of this, it's a cardinal sin for an expat to lose his or her cool and give the offending Thai a piece of his or her mind. Whatever is said, nothing will change, and the fact that very, very few Thais can speak or understand English makes voicing displeasure a total time-waster. Walking away is the only answer to this and many other modern-day problems in this formerly popular country.