UK Golden Visa toughened and two expat startup visas introduced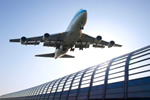 UK Golden Visas are now being toughened up in order to stop 'dirty money' purchases.
For ultra-wealthy expatriates needing the convenience of a second passport, visa-free access to a number of countries and permanent residency, Golden Visas have been the easy way out, but the net is now tightening. Recent reports of money laundering have spurred a number of countries to tighten up their regulations, with the UK the latest to toughen their financial rules. According to reports, the reason behind Britain's crackdown is the Skripal attack and its attribution to Russian agents.
Reforms to the UK's Tier 1 scheme, a favourite with Chinese and Russian investors, now include proof of funds used to purchase the Golden Visa being in applicants' hands for a minimum of two years or evidence of the source of the funds. Since last year's Salisbury poisoning of former Russian spy Sergei Skripal, the UK's relationship with Russia has been in decline, although many Russians who'd bought Golden Visas are now happily settled in luxury London properties.
The UK's reformed scheme will come into operation from March 29, Brexit day, and it's hoped the stricter transparency rules will prevent dirty money from being recycled into elite London real estate. In addition, the Home Office has provided two new visas also set to be launched on March 29. The first, a start-up visa, is aimed at expats wanting to set up a business in the UK, with the innovator visa for experienced business people able to invest £50,000 in a new enterprise.