Malaysian retirement visa applications now under fiercer scrutiny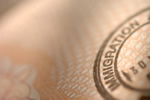 For expats looking to find the perfect destination for retirement, the options are narrowing at a pace not seen before, with Malaysia's My Second Home programme the latest to be hit.
In tune with other Southeast Asian countries, Malaysia has now tightened up its expat retirement visa requirements. If you're considering retirement in Southeast Asia and are interested in the country's 'My Second Home' visa, it's time to check again as background investigations are now far more onerous than in the past. According to the Straits Times English language newspaper, those applying for the popular 10-year visa will now be subject to stringent background checks as approvals are now the responsibility of the Home Office. A report stated the change is the result of heightened security threats posed by crime syndicates and terrorists, with applications now taking up to six months to process as against two months under the previous regulations.
The My Second Home visa was introduced in 2002 in order to attract retired expatriates and their money, and has been approved for some 40,000 expats from 131 world countries. Over the past six years, around 3,000 foreigners have received 10-year visas under the scheme, according to its official website. In order to qualify, applicants need to be under 50 years of age and have liquid assets of at least the local currency equivalent of S$166,000 and must deposit RM300,000 in a Malaysian bank account as a fixed deposit. For those over 50, RM350,000 is required, as is a fixed deposit of RM150,000.
According to local media, the new rules are the result of the involvement of foreign crime syndicates in illegal casinos as well as financial scams organised by foreigners. Concerns about money laundering during which dirty money is used to purchase housing units and apartments are also believed to have had an influence on the visa requirement changes. At the same time the changes were announced, a representative from the Tourism ,Arts and Culture ministry told the media a task force is being set up to deal with a huge backlog of as yet unapproved applications for the visa. Visa agents are projecting losses caused by the delays at around RM 1 billion annually. As with certain other Southeast Asian countries, Malaysia now seems to be a far less welcoming destination for expat retirees.