Malaysian government planning to kick out all but top expat talent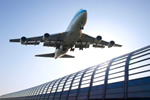 Many expats living and working in Malaysia are confused and shocked over reports the government only wants top-salaried expatriate professionals.
However, long-stay expats and those familiar with Malaysian politics aren't quite so surprised about lawmakers' increasing lack of appreciation of the part expatriates play in the country's economic success. Apparently, even the much-vaunted Malaysia My Second Home programme intended to attract retirees is in trouble, and much-needed government financial support for next year's Visit Malaysia 2020 tourism promotion isn't forthcoming. All the indications are that, similarly to several other Southeast Asian countries, foreigners from all categories are far less welcome than in the past.
The government's announcement is likely to eliminate the lower two salary tiers, retaining only expats earning over RM10,000 monthly, and would mean disaster for a good number of lower-paid expat professionals. Category 3 is the lowest tier, referring to skilled foreigners earning a monthly salary of between RM3,000 and RM4,999, whilst category 2 applies to those earning between RM5,000 and RM 9.999. Given that these two categories include essential expat workers, their loss would be hard felt, although some claim jobs would be taken up by many of the over 500,000 unemployed locals, a good number of whom are recent university graduates.
However, human resource professionals feel the hope that unemployed Malaysians and new graduates could successfully fill the newly-vacant positions is simply unfounded. Many such jobs with less than top-drawer salaries are filled by expats wanting to live and work in the country on local pay packages excluding the perks of reassignment arrangements. It's also possible excluding lower-paid expats may have a negative impact on Malaysia's unemployment statistics, especially in the non-elite education sector which employs qualified foreign teachers on lower salaries than those paid by the international schools.
Hardest hit should the government go ahead with its plan would be expat start-ups whose founders pay themselves lower salaries in order to keep down expenses whilst building their businesses. Options include paying themselves more than is sensible in order to keep their work permits or simply taking their skills and ideas to another country. Another destructive element of the plan is that, should a company be forced to pay for expat talent at a higher rate than wages paid to Malaysians, discord in the workplace is a given. For businesses promoting the country overseas, fluent English is a necessity, with a compulsorily high salary level hard to manage in smaller companies with big ideas.