European start-up visas increasingly popular with expats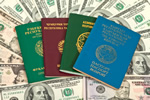 The international start-up scene is growing by the day, with Estonia, Portugal and France all hot destinations for talented expat entrepreneurs.
Estonia has welcomed over 1,000 new arrivals since it released its start-up visa programme in 2017; France's President Macron's 'start-up nation' plan sounded good and is going well, and Portugal's long-awaited tech visa went live on January 1 this year. Estonia's new start-up visa ;launched in 2017, has drawn strong interest resulting in some 1,108 team applications from which close on 1,000 individuals including 281 founders are now successfully relocated or at least have received permission to arrive. Russian expats are leading the list with 25 already granted five-year visas, and Indian, Iranian, Ukrainian and Turkish start-ups are well under way. Estonia's ambition was to attract 50 companies via the new visas, but 300 arrived during the year following the launch, thus proving the efficacy of the visa system.
Thanks to France's relatively new-on-the-job President Macron, the country is now the UK's number one rival for tech start-ups in general, with its potential growing fast and attracting tech luminaries such as former Oh CEO John Chambers and Apple iPhone team leader Tony Fadell. France's Station F is now Europe's biggest hub for start-ups, with proven resources and acceptance into a French Tech Ticket accelerator or incubator necessary for integration into the system.
Portugal is now looking to catch up with Estonia and France via its very own tech visa launched on January 1 2019. The aim, part of the Startup Portugal programme, is to make sure highly qualified expat tech staff from countries outside the European Union are able to get fast-track access to jobs with local companies. The government's certification programme for companies working on tech innovations culminates in visas as well as residency permits for top third-country talent looking to work with Portuguese companies including start-ups.
In all the European Union member states, start-ups must be focused on tech and show job creation potential over and beyond the original team. Getting a long-stay work visa is dependent on getting accepted into either an accelerator or an incubator, with Portugal as well as several other EU countries offering programmes and vouchers to help with defraying the costs of establishing expat start-ups. Some 150 accelerators/incubators are now in place across the overall network, giving plenty of choice in this fast-developing sector.