Saudi Arabia approves elite Green Card style residency permits for expats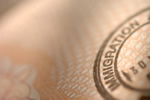 The Saudi Arabia Shura Council has approved a major new proposal aimed at the introduction of a Green-Card style residency system.
The new residency permit, aimed at attracting expat investors to the Kingdom, will offer qualified and highly skilled expats a full permit without the need for sponsorship[ by a Saudi national. Under Saudi law, anyone holding this 'privilege' residency permit is granted family status, allowed to own property and a car, is able to recruit workers, get visitor visas for family members, can enter and exit the Kingdom as they please and can use designated queues at Saudi airports.
The new system requires a guarantee of specified fees, with two permits on offer – extended and temporary. Expatriates eligible for either permit must present a valid passport, a credit report, a police report showing no criminal record and a medical certificate confirming they have no communicable diseases. Right now, there's no official notification as to when the new permit will become available.
The news comes just a few weeks from another announcement confirming the launch of a new Gold Card extended residence visa scheme, with agencies and consultancies asked to research the possibility of further incentives aimed at attracting wealthy expat investors. Both schemes are a part of an initiative launched last year and known as the Quality of Life Programme 2020, with the aims of increasing expat engagement with the Kingdom's culture and encouraging Saudi citizens' acceptance of other cultures.
Saudi's controversial Crown Prince was the first to mention a US-style Green Card based residency permit aimed at reducing the flow of expat money from the country as well as putting an end to its sponsorship system. During a 2016 interview with Bloomberg, the prince said he and his advisors were 'working on' an elite visa system similar to the USA's Green Card visa. The Shura council itself is the Saudi equivalent of the Western parliament, with 150 members appointed by the King himself, who also has final say on all laws passed by the Shura.