Pluses and minuses of Bali as an entrepreneurial expat destination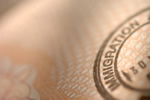 Bali's sheer beauty combined with its modern infrastructure tempts adventurous expats to consider basing their new businesses in this tropical destination.
One thing to remember if the above description fits you is that Bali's legal frameworks for business don't bear any resemblance to those in your home country. For visas, work permits, tax issues and more, it's best to engage a specialist lawyer, hopefully one with fluent English! The first rule is to never, ever take shortcuts, as should your documentation not be up to scratch it's likely you'll end up in detention, even if you've no idea what you've done wrong.
The right professional help is essential, especially concerning licenses to operate. It helps to remember the old saying that 'challenge is simply opportunity in disguise', although the Bali version of the disguise may seem impenetrable at times. If you've not the large amount of capital needed to start your single-owner business, carefully investigating taking a local partner can create results, especially if your sector is closed for foreign ownership. If not, companies are able to be financed via a loan. One rule which should never be ignored is that of keeping personal and business totally separate, as foreigners are reputed to have the kind of available cash most locals dream about. However, having an Indonesian partner can be helpful when crossing borders or visiting the local immigration office.
It has to be said that Bali is one of the world's most spectacularly beautiful tropical islands, but newly arrived expats should remember there are two sides to its seductive beauty. Volcanic eruptions, earthquakes and other manifestations of the planet's power do occur, and terrorist bombings aren't unknown. The Ring of Fire may sound fascinating, but it's no fun when your business is sitting right on it.