Russia introduces raft of relaxed immigration laws for expats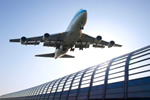 The recently-introduces new laws are aimed at making it easier for investors and expat workers to relocate to Russia, a process which, in the past, has been extremely complicated.
The major changes announced by the Russian Federal Migration Service (FMS) are aimed at investors with the introduction of the Investment Visitor Visa. The visa is for business visitors, partners and representatives of overseas firms investing and operating in the country.
Exact details have not yet been released, although it's expected that a register of foreign firms will be set up with their representatives allowed to apply. The major boon is that those wishing to apply will be able to do so at their nearest Russian consulate rather than having to request an official letter of invitation from the FMS.
An FMS spokesperson said that the changes were being made in an attempt to deal with Russia's growing skills shortages and will focus on foreign labour needs and migration. The spokesman added that further changes are in the pipeline in line with recent improvements to the work visa application and other processes.
However, this being Russia, penalties for abuse of the new rules are steep, including a three-year re-entry ban for intentional 30-day overstayers and fines of over £6,000 for Russian individuals or companies who arrange or employ illegal immigrant labour. Other changes are that the three year temporary residency visa is now the final step to a Permanent Residence visa, and that applicants will not need to apply for work visas.