Visas News - Emigrate UK Page 16
This is the category page for all Visas news here on emigrate.co.uk, where you can view all the Visas emigration news.
Canada needs to develop its own Silicon Valley fast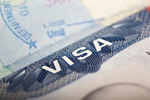 As the international contest for talent racks up to an incredible speed, Canada's attempts to reverse the drain of top tech brains to the US are also gathering pace.T echnology entrepreneurs able to found businesses which can replicate the GDP of small countries are in demand everywhere, and the long-awaited US immigration reform bill is...
Canadian immigration foreign service strike creates more backlogs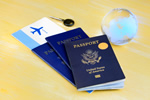 As industrial actions by Canada's foreign service workers drags on, Treasury Board president Tony Clement is running out of time to agree to arbitration. The selective strike by immigration workers in far-flung locations such as Thailand, China, India, the Philippines and Mexico is now affecting a wide swathe of visa applicants. Tourists...
New Canadian immigration minister welcomed by immigration advocates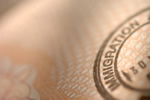 A cabinet shuffle within the Canadian government has resulted in controversial immigration minister Jason Kenney being replaced by newcomer Chris Alexander. The change in immigration ministers is being linked with a possible change in policy by advocates of a more sympathetic attitude to the both the needs of immigrants and the immigrant...
Australian opposition leader urges more English testing for citizenship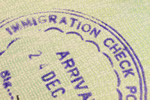 The leader of the Australian opposition party had urged the introduction of a series of English proficiency tests for migrants applying for citizenship. Scott Morrison gave his opinion as part of a speech on 'Reasons to be optimistic over Australia's immigration future'. His stance is that the country is best served by forcing...
UK Home Office to reconsider family immigration salary thresholds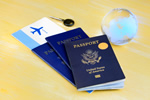 The Home Office is suspending judgements on family based immigration applications which might fail due to the present level of the minimum salary threshold. Following a recent High Court judgment in which the presiding judge criticised and urged reconsideration of the minimum salary threshold for family immigration, processing of cases in...
Over 75 per cent of Americans back new US immigration policy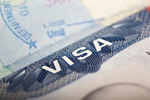 A recent CNN poll showed that 82 per cent of American citizens were in favour of the new immigrations policy now being debated in the House of Representatives. A high percentage of respondents backed the part of the programme which allows undocumented workers to remain in the country and apply for citizenships provided they have worked for...
Axed UK Border Agency left 500,000 case immigration backlog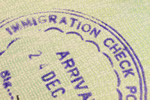 The UK's parliamentary watchdog has slammed the recently-axed UK Border Agency, stating that its backlog of half a million unresolved cases will take 37 years to clear. The report by the Commons Home Affairs Select Committee, led by Labour MP Keith Vas, warned that the reorganisation of the failed immigration and asylum agency needed to...
Quebec Immigration announces immigration procedure and rule changes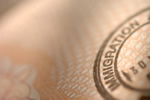 According to Quebec Immigration's web pages, new rules will affect the skilled worker, business, investor and self-employed immigrant visas. The changes to procedures and requirements will come into force between 1 August 2013 and 31 March 2014, and will include revising quotas and altering criteria. The number of applications for the...
Irish politicians urged to lobby Congress over Irish illegals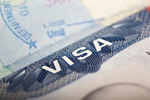 Irish immigration campaigners are urging the Minister for Foreign Affairs and the Deputy Prime Minister to lead a cross-party group to Capitol Hill on behalf of Irish illegals in the US. An estimated 50,000 undocumented Irish nationals are living in the USA and their status is causing concern amongst home country campaigners for US...
Half of Silicon Valley top companies founded by expats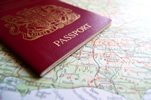 A report analysing internet trends has revealed that half of the USA's leading tech firms were started by first or second generation immigrants. Google, Linkedin, E-Bay, Intel, Facebook and many more multinational leaders in the IT field were founded by first generation expat families, with these companies in total boosting the US...