Brisbane immigrant family fights deportation due to autistic son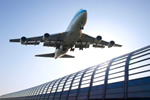 A professional immigrant family living in Brisbane are fighting against a deportation order given because their son has autism.
Enamul Kabir and his wife Siuly migrated to Australia from Bangladesh with their son Srijon for a better life, arriving five years ago. Enamul, a doctor of mathematics and his wife, a doctor in biomedical engineering, have had their permanent residency application refused because of their son's autism.
According to immigration, the eight-year old's condition would be a burden on state healthcare and the community services, even although his parents are able and willing to pay for his special schooling and other needs. According to the boy's doctors, his autism is moderate and improving, only requires special schooling and doesn't involve therapy or medication.
The Kabirs' main concern is that, if the deportation order goes ahead, they will be returned to Bangladesh where there are no special school facilities available. Commentators on the case are urging Immigration Minister Scott Morrison to exercise caution over his decision as the couple are contributing positively to the Australian economy.
The couple's lawyer, Andrew Rouyanian, told the media that Srijon has been attending a special school for five full years at his parents' expense, and is doing well. He added that the boy's doctors believe his being sent back to Bangladesh will result in his being lost for life.
A spokesperson for the immigration minister said Morrison was awaiting a presentation being prepared by Immigration for his consideration. Meanwhile, a former colleague from Queensland University, where Enamul is employed as a lecturer, has started a petition which has so far attracted just under 25,000 signatures, just 100 short of the 25,000 needed to send it to the Australian government.