Visas News - Emigrate UK Page 17
This is the category page for all Visas news here on emigrate.co.uk, where you can view all the Visas emigration news.
Immigrant impact on town transformation underscores US visa reform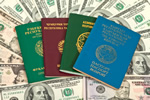 The impact of immigration on one small town in New York State is being seen as an encouragement to the Senate to pass the immigration reform bill. Two decades since he arrived from Mexico as an illegal immigrant, one entrepreneur in this one small town now owns two restaurants, is starting a third, has five employees and is known for his...
Expat entrepreneurs in niche markets do well in China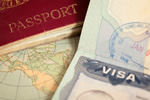 While expat workers are being forced out of the Chinese marketplace by returning locals, those who've identified niche markets and started their own businesses are doing well. Major Beijing and Shanhai companies are now staffing with Mandarin speakers who've spent some years working in the West before returning to the home country....
Changes to Oz visa 485 allows advanced graduates longer stays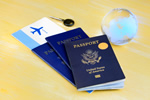 An announcement by Australia's Immigration and Citizenship Department will be good news for advanced degree holders wishing to extend their stay in the country. The original Post-Study Visa 485, introduced seven years ago, allowed foreigners studying at Australian universities to stay in the country for 18 months after they graduated....
Canadian immigration boss assures new rules will fix dysfunctional system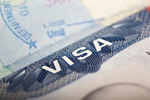 After admitting that Canada's dysfunctional immigration system has admitted a flood of low-standard workers rather than solving a skills shortage, immigration minister Jason Kenny announced new rules would solve the problem. The new reforms will include a requirement that foreign workers submit an educational assessment include any...
Australia and US issue warning over visa admin scams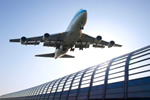 The American and Australian immigration authorities are warning expats looking for professional help and advice on visa requirements and applications to beware of crooks posing as immigration officials. Australia's Department of Immigration and Citizenship is citing reports that phone scammers are targeting the country's international...
Formal filing of US Immigration Reform Bill sparks intense debate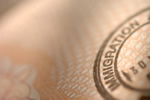 The long-awaited and somewhat delayed bipartisan Senate immigration bill was finally filed early this morning, and is already causing controversy and disagreement. President Obama, whilst admitting the bill is a compromise which awards no single group all it wants, is already urging the Senate to review it quickly and move it forward. The...
Australia cancels nine visa types and introduces four business visas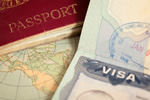 Australia's Department of Immigration and Citizenship has introduced five new visa categories to replace the nine which were closed earlier this year. The first of the five new visa categories applies to those arriving in the country for medical treatment and is unlikely to be of any use to migrants unless they have chronic conditions...
Australia and New Zealand offer hundreds of jobs for skilled electricians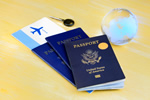 The construction industry in Australia and New Zealand is desperately searching for qualified and experienced electricians, according to a Chester-based migration company. Its director Paul Arthur, points out that not only are there more jobs on offer, but salaries are higher, the weather is great and the lifestyle is much more enjoyable....
Reports on breakthrough for USA immigration reform are premature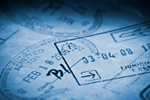 The two Gang of Eight leaders are today cooling down reports of a final deal over the weekend on the controversial US immigration reform bill. Leaders of the bipartisan 'Gang of Eight' US senators who are struggling to reach agreement over immigration reform have scotched rumours that a groundbreaking deal has been reached. Lindsay...
USA poll indicates two thirds of citizens back immigration reform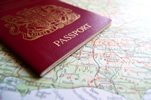 The results of a poll published last Thursday revealed that nearly two-thirds of Americans are in favour of new immigration laws giving illegals official status and the chance to become citizens. The survey, undertaken by the Brookings Institute and the Public Religion Research Institute, saw positive reactions to legality and a path to...