US News - Emigrate UK Page 28
This is the category page for all US news here on emigrate.co.uk, where you can view all the US emigration news.
Mexico Illegal immigrant theme park gives taste of perilous trip across the US border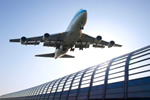 A remarkable video has shown a rare glimpse into the experience of illegal migrants who make the perilous journey across Mexico's border into the US. Located in El Alberto, Mexico, The EcoAlberto theme park gives tourists a chance to live through a simulated clandestine border crossing. Now, for the first time, this unusual tourist...
Obama pumps up OPT visa scheme for foreign students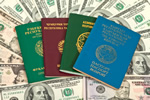 A programme which allows foreign STEM ("science, technology, engineering and math") graduates to work in the United States for 29 months with no work visa has been expanded by the administration of President Barack Obama. The scheme, dubbed the "Optional Practical Training" (OPT) programme, had permitted students to be employed in...
Emigrating To Australia News: Disillusioned New Zealanders Seek Jobs In Australia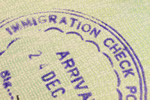 Thousands of Kiwis, among them several disillusioned migrants, are flocking to Australia in search of new jobs and better lives. Last weekend, around 6000 people attended the Oz Jobs Expo, held in Auckland, where Australian firms were headhunting New Zealander expertise and experience. Judging by the long lines for the $15 per ticket...
Australian immigration news: India now top source, beating UK and China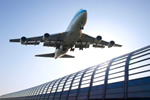 According to Australian immigration and citizenship minister, Chris Bowen, this year has seen India become the top source country with the largest number of immigrants to Australia. When visiting recently, Mr Bowen told The Times Of India: "The strongest link between Australia and India is people to people through immigration. India...
Cuban residents may soon emigrate freely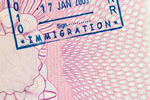 As reported by Fox News, Cuban residents may soon be able to freely travel, says a senior government official. Ricardo Alarcon, Parliament Chief, says that the island country is just weeks away from "radical and profound" reform. His remarks have policy makers, exiles and residents buzzing with speculations that the exit visa...
Irish President speaks about heartbreaking emigration rates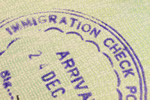 As reported by The Journal, Irish President Michael D Higgins gave a speech in New York, in which he called "heartbreaking" the return of Irish joblessness and mass emigration. The President stated that, with the aftermath of the financial crisis, there was a cycle of major challenges and strains. Giving his speech at the Irish...
US Australia visa agreement fails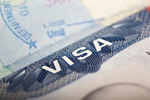 As reported by Nine MSN, it was once hailed as a terrific deal for Australians to find employment in the United States. However, less than 25% of the 10,500 E-3 visas offered exclusively to Australians every year are being used. The visa was launched under the Australia-United States Free Trade Agreement in 2005, as the Howard Government...
Aussie Customs intercepts boat with 55 asylum seekers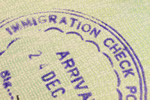 As reported by the Australian, a boat full of asylum-seekers was intercepted yesterday by customs near the Australian mainland, one week after 10 Chinese citizens arrived to Darwin by boat. Jason Clare, Australia's Home Affairs Minister, has confirmed the interception of a boat southwest of Browse Island which was carrying 55 asylum-seekers...
Treating parasites among refugees immigrating to USA is beneficial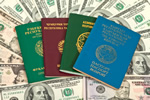 As reported by Bloomberg, a programme treating intestinal worms among refugees immigrating to the US is effective and works at a low cost, say researchers. Refugees do not have to be health care burdens on their new communities, as long as there are proper medical interventions, argue the researchers. Southeast Asian and African refugees...
Australia primary emigration destination for Britons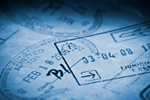 As reported by Australia Magazine, almost 50% of the UK population are "seriously considering" emigrating overseas. Australia is number one on the re-location wish list, with the US in second place, Canada in third and New Zealand in fourth. The cost of living, the weather, joblessness and crime rates are the most common excuses for...