US News - Emigrate UK Page 28
This is the category page for all US news here on emigrate.co.uk, where you can view all the US emigration news.
Australian Immigration Minister criticises Training Minister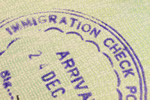 As reported by The West, Chris Bowen, Australian Immigration Minister, has criticised Training Minister Peter Collier for "making undeliverable promises" while attempting to entice 150,000 skilled workers from Ireland to WA. Mr Bowen's reproach came after Ireland's Government called Australia's visa requirements a "major...
Australia to treat all immigration asylum claims in same way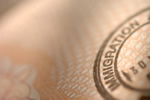 As reported by The Australian, all asylum-seekers who arrive in Australia via boat starting from Saturday will have their papers treated similarly as those arriving via plane. Chris Bowen, Australian Immigration Minister, said that starting on Saturday, Labour would enact a single system for treating visa applications. This will enable...
US Senator Grassley blocks Irish and IT immigration bill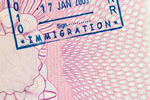 As reported by Irish Central, US Senator Charles Grassley (R, Iowa) is still blocking the passage of the E3 immigration bill for Ireland, as well as an IT bill for China, India along with higher quotas for Hispanics. Senator Grassley had appeared likely to strike a deal with both the GOP and Democrats, but hopes for this seem to have...
Proposed reforms for Aussie work holiday immigration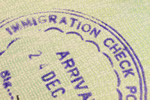 According to Migration Expert, the Australian Tourist Export Council (ATEC) has written a report to the Department of Immigration and Citizenship urging the federal government to pass five major policy changes to a visa category, claiming the reforms could potentially raise Australia's GDP by nearly $275 million within a decade. The...
Immigration visa changes won by Australian skilled labourers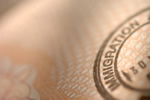 According to Australia Network News, the Australian government has created a new policy which will allow skilled migrants to more easily become permanent residents of Australia. Chris Bowen, Immigration Minister, says the reform will simplify the immigration process for those holding 457 visas which grant temporary job rights, allowing...
Rich NY woman locked up immigrant servant in mansion closet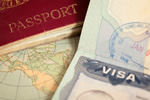 As reported by Reuters, the well-to-do owner of a New York mansion violated immigration laws by coercing a virtual house slave into overstaying her visa, says a federal complaint. The illegal immigrant was also coerced to stay in a closet. Mansion landlord Annie George, 39, from Rexford, N.Y., allegedly forced her servant to work for 17...
Canada to receive 6000 Irish emigrants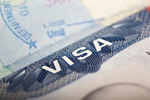 As reported by Inside Ireland, nearly 6,000 Irish citizens will emigrate to Canada in 2012, following a visit earlier this week by a delegation of Western Canadians to Ireland on a recruitment campaign. The delegation said the demand for certain skills is now very great, as Canada is in open competition with Australia for Irish workers....
US may set tighter standards on cash for visas green card scheme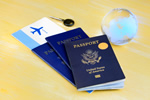 As reported by Fox News Latino, the US government could be tightening its standards on the so-called "cash for visas" green-card programme which was heavily criticised despite giving a positive boost to the local construction industry in many recession-hit markets. The programme, referred to as EB-5, offers wealthy foreigners...
New programme targets Australian immigrant engineers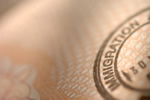 As reported by Migration Expert, a new programme focusing on technical training, workplace culture, job-finding skills and communication will be offered to immigrant engineers from Australia. The new programme will be carried out by a partnership between Engineers Australia and Navitas Workforce Solutions. Currently, only 50% of...
Australian immigration sees rise in short stay visa applications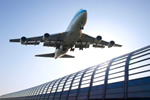 As reported by Work Permit, the Australian Department of Immigration and Citizenship reported an increase in short-term business trips in 2011. New reports show that more than 120,000 applications were submitted for short stay business visas (456 subclass) during the last quarter of 2011. Any holder of the 456 subclass visa can remain in...