Is Belize the next favourite for Brexit-hit UK expats?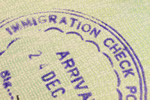 Ever popular with expats from Canada and the USA, Belize is now being sought out by would-be refugees from Brexit-hit Europe and the UK.
Central America has been a favourite for escapees from the USA looking for an affordable, less chaotic life than that in the home country, and is now firmly on the radar of potential expats from Europe and the UK. One excellent reason is that English is spoken, thus taking away the major strain of learning a new lingo whilst adjusting to the cultural differences of your new land. Although visiting the home country on a whim or for important family occasions isn't as convenient for expats from Europe as it is for those from the USA and Canada, Belize is connected world-wide via a good number of reliable international carriers.
For would-be expats fascinated by history, Belize has it all, from the mysterious Maya civilisation through the Mennonites and even the British. The country is a true melting pot of diverse cultures, all of which are fascinating in their own right. For expats looking to keep active, there's a vast choice of water-based activities such as diving, snorkelling, kayaking, sailing and scuba-diving, and for serious health freaks there's hiking and even cave tubing. Stunning beaches and relaxing spas take care of those simply wishing to relax.
One of Belize's main attractions is its affordability, especially when compared with its equivalent in the USA and Canada. Americans and Canadians can get by on their state pensions, although British retirees may need just a little help via a private pension or the proceeds of selling their house back in the home country before emigrating.
There's a good choice of property either for rent or to buy, and gated communities crammed with friendly international neighbours are favourites for their social events and support for newcomers. For British would-be expats, now that the continent of Europe with its popular expat destinations is no longer easy to enter due to Brexit, Central American expat hubs including Belize may well be the perfect choice.