New co-living complexes an affordable answer for expat start-up entrepreneurs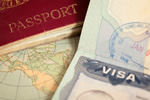 According to annual cost of living surveys as well as expats' personal experiences, housing costs in Europe are spiralling upwards.
For expats heading for a European destination, the biggest problem is finding affordable housing. In 2019, jobs are easy enough to come by, but finding a decent place to live is a serious challenge, especially if a start-up is in the planning stage with no money coming in. Luckily, real-estate developers with foresight are already providing solutions in the form of combinations of micro-apartments and co-working spaces.
Expats from the USA are more familiar with the set-up than are those from the UK, but for digital nomads and highly-skilled professionals it's the perfect answer to overpriced conventional rentals. It's not only cheaper to rent in this manner, it's also more efficient for expats new to the region, as co-living companies are prepared to arrange utilities, phone, wi-fi services and suchlike, all tricky at best for new arrivals without a strong commend of the local language. In addition, these new developments tend to be closer to city centres, saving on commuting costs as well as time.
Amsterdam is one example of the success of this new concept, as transportation is incredibly expensive and so are conventional rentals. In European cities as a whole, the concept is growing in popularity even faster than the already expensive rentals are rising into the financial stratosphere. Dublin and Berlin as well as Amsterdam are catching on fast as increasing numbers of millennials intent on proving their tech ideas descend on the cities' infrastructures. Even developers in Washington DC and New York are moving into the market, although it's unlikely to take off in the way it has in European cities due to more extravagant expectations by prospective tenants.
One example of the genre is now up and running in London via developers The Collective, with two more sites under development, both of which are well located for travel into the heart of the city. The 550-apartment Old Oak development will be joined by another in Stratford and one in Canary Wharf, both of which will be open by the end of 2019. The Old Oak complex has the usual micro-apartments, a gym, sauna and spa, a cinema, library and the essential co-working space for an all-inclusive £800 per month. It has to be said that co-living isn't for everyone, but given the chance of an affordable roof over one's head as against living on a pittance after the rent's been paid, it's Hobson's choice.