New expat property ownership in UAE expected to stimulate the market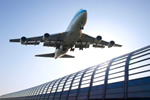 As expats are now allowed to purchase homes in Abu Dhabi, where are the best locations?
The recent welcome change in Abu Dhabi's laws now allows expatriate professionals to buy and fully own their freehold properties. Apart from encouraging formerly dwindling interest in the emirate's real estate market, it's also likely to encourage expat professionals to consider a longer stay than first anticipated. Expat property owners will have increased security as well as the likelihood of capital gains once the market begins to grow again, but developers are being warned they must offer the right products at fair prices.
At present, expats from the UK, Russia, China and Canada living and working in Abu Dhabi form the majority of buyers, with developers hoping the new rules will bring a more diverse selection of investors to the market place. The recently-released list of locations for investment zones in which expats can buy freehold homes includes Reem Island, Raha Beach, Lulu Island, al Falah Island, Masdar City, Al Shamkha, Al Jurf and a long selection of other island-based areas. The list covers both affordable and high-end housing options, with developers' flexible payment plans a key strategy.
Right now, the strongest property investment areas are the super-luxury and affordable sectors, with both seeing major growth in locations with innovative developments. Even so, just three affordable developments have actually been launched, one announced as being in Masdar city and two on Reem Island. It's now expected developers will concentrate on the introduction of added variety at the mid-market level, in the hopes more expat professionals will decide to become owner-occupiers. For many expats, exchanging endless monthly rental charges for equity in housing and eventual capital gains may well prove too tempting to resist.