Tips on life and property in Tuscany for new expat arrivals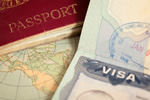 For decades, Tuscany has featured as an all-time favourite for British expats and is now attracting attention as the answer to Brexit Britain.
Famous for its sheer beauty as well as its famous cuisine, Tuscany is now home to well over 3,000 British expats who first arrived as holidaymakers and fell in love with its charming villages and friendly people. For many, their Tuscan dream became reality but, for others, the unexpected aspects of the move became a struggle. Living in a new country – even if it's as seductive as Tuscany – can take some getting used to, especially when searching for a suitable property.
Tuscan homes aren't as cheap as is often expected, due to the region's popularity with international buyers. For expat retirees on basic pensions, looking in more remote areas or small villages can prove successful, as can buying a property which needs serious renovation. The region is crammed with unloved but potentially lovely homes at very cheap prices, but expats addicted to DIY must still be prepared to bargain in order to get a realistic price.
As well as practical knowledge, new arrivals will need to remember that isolation and culture shock don't help when you're plumbing or building walls, especially during the long summer holiday period when almost everyone's at the nearest beach. Learning at least basic Italian before arrival is a must if you're planning to live off the beaten track and really do mean to integrate into the local community.
Making friends with Tuscan locals takes time, unlike in the south of the country, and there may not be many expats in your area. The best way to approach your new life in Tuscany is to expect the unexpected and open up to surprises, however random and chaotic.