Expat property investors warned to watch out for guaranteed percentage returns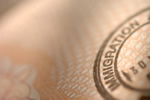 If you're planning on investing in property overseas, watch out for so-called guaranteed percentage returns.
Many expats who've saved for their retirements in overseas locations are finding investing in buy-to-let property is more financially rewarding and far less risky than any insurance-linked product pushed by local expat IFAs. However, in many favourite expat retiree destinations, all may not be as it seems, especially regarding guaranteed rental returns.
Of course, given the right location, style of property and availability of willing renters, returns of up to 10 per cent are likely, with even some real estate experts saying it's a positive move. However, other professionals in the property game aren't as sure about this marketing technique, as it's open to abuse by marketers. They also believe there's no better way to calculate possible returns than to know the area as well as understanding its client base and their needs.
One cautious caveat mentions visions of unrealistic long-term returns as part of the sales pitch, especially as regards what transpires after the guaranteed period expires. Property values worldwide go down as well as up, and in these troubled times it's hard to predict next year's results, never mind those a decade from now. Also, prospective purchasers are being encouraged to set high rents on properties which have been considerably over-valued as yet another part of the sales pitch.
The only answer for expats who see buy-to-let property as the real deal is to apply common sense as well as due diligence as regards the development's location, appeal and the market as it stands. Checking the actual structure of the guarantee, checking the rental value fits in with others in the marketplace, checking whether the guarantees involve projected annual revenues and that the complex's management is competent are all must-do's for expats looking to do more than just leave their pension pots in the nearest bank.
Finally, the old, much abused, saying that 'if it seems too good to be true, it isn't true ' is best kept in mind, especially if you're a newly-arrived addition to the local expat community.