Pros and cons for adventurous expats buying land in Bali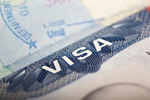 Adventurous expats are drawn to Bali for its beauty, affordable cost of living and laid-back lifestyle, but those planning to stay for ever should take care if planning to buy land and build a home.
Expats dreaming of a permanent home in Bali built on land they've purchased from locals need to be very careful to avoid ending up with a nightmare and no cash. Acquiring property isn't as straightforward as many incomers expect, and new friends offering help aren't always what they seem. One major problem of being a newcomer in this seductive location is that you've no way of knowing exactly who owns the land you're being offered, nor whether there are any encumbrances such as hidden claims. Rather than rushing in to claim your slice of heaven, checking and double checking is a must.
The most important first step is to determine the true landowner of any plot you're offered, as many Balinese land certificates are now outdated, either giving old information or not indicating whether the owner is alive or dead. As few Balinese want to get involved in updating land certificates, the best way forward is to check out the inheritance documentation to ensure you're dealing with the rightful owner. Secondly, take care to establish the land is listed in its correct residential zone and is able to be developed, as land in commercial zones may not be allowed to be developed and building on Green Zone agricultural land is prohibited.
Another issue may arise if the legal landowner is behind on his land tax payments, with building permits refused to those who're in arrears. The prospective owner is allowed to clear the landowner's debt, but the purchase price should be lowered if this needs to be done. The next problem concerns the due diligence needed to establish the exact financial and legal standing of the land and its present owner as it's essential there are no court disputes underway.
Next comes the exact establishment of the land's boundaries to ensure there is no overlapping with adjacent plots, as this can lead to disputes and claims, and the certainty and legality of an access road also needs to be established. The real killer of expat dreams is the fact that foreigners are not allowed to purchase Balinese land, although many expats buy under Balinese names using a method involving certain checks, balances and legalities aimed at giving them at least some title for their cash. This is based on blind trust and the relationship between the buyer and seller which, unfortunately, can deteriorate over time. The safest way for expats to purchase land is the time consuming, tiring and somewhat pricey process of setting up a foreign business and getting a 'right to build' certificate.