Politics News - Emigrate UK Page 17
This is the category page for all Politics news here on emigrate.co.uk, where you can view all the Politics emigration news.
Expats in Cyprus in shock over government savings grab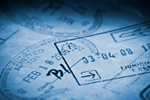 Tens of thousands of expats, members of the British Armed Forces, second home owners and those in the process of migrating to Cyprus are in shock following the announcement of a tax grab on their savings. As part of the agreement on an EU bailout package for the troubled island, the Cypriot government agreed to levy a tax on all private bank...
High percentage of Brits want ban on EU migrants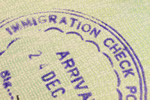 Following official figures showing more UK citizens emigrating than ever before, a new poll claims that 79 per cent of respondents want a ban on migrants from the EU. The Daily Express opinion poll, conducted earlier this week, was commissioned by 'Get Britain out of the EU', a campaign group dedicated to forcing Britain to leave the...
Powerful voices call for seizing of opportunities for immigration reform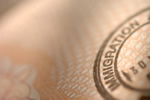 The US Chamber of Commerce and the AFL-CIO are putting the message across that the USA's immigration system is broken beyond repair and needs complete reform. The system, say the powerful institutions, isn't just broken for Latino migrants and illegal immigrants, it's broken for everyday employees and businesses of all shapes and...
US immigration shakeup to benefit unregistered spouses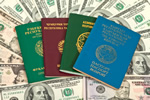 Millions of US couples are banking on the new immigration rules finalised in January to legalise their undocumented spouses and children without having to be separated for years. From March 4, the pathway for undocumented children and spouses of US citizens will be improved by the introduction of a temporary permission to stay prior to a...
Kremlin blasts US lesbian for adopting abandoned Russian child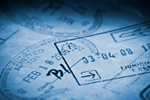 The Russian Foreign Ministry has stated it is investigating the adoption of a Siberian boy by a US lesbian woman, saying she hid her sexuality from Russian authorities. As a follow-on to President Putin's banning of US adoptions of Russian children, considered to be a knee-jerk reaction to new US laws targeting Russian human rights...
Sarkozy latest wealthy Frenchman planning emigration to evade rich tax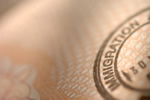 Following in the footsteps of other high profile millionaires, Nicolas Sarkozy, the former French president, has been planning to emigrate to the UK and set up a £800 million equity fund. Sarkozy and his third wife Carla Bruni-Sarkozy's plans to leave were discovered during a raid on their Paris mansion last year by fraud police...
Expat petition pushes for designated MPs for Brits abroad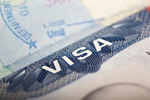 Inspired by a French government initiative which created a constituency of Northern Europe with 11 MPs charged with representing expat interests, a UK expat petition is demanding the same. Peter Johnson, a retired police officer with experience of expat life in France, Malta, Germany and his present country of residence, Spain, has...
Russia retaliates against Magnitsky Act by banning US adoptions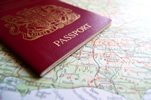 In a move condemned as politically motivated, Russia has retaliated against the recently passed Magnitsky Act by banning US citizens from adopting Russian orphans. Russian president Vladimir Putin has signalled he will sign a controversial bill preventing US citizens from adopting Russian orphans. The move is seen as a callous retaliation...
Russian anger at US Senate passing of Magnitsky Bill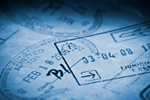 The US Senate yesterday repealed the Jackson-Vanic Amendment, a Cold War-imposed trade sanction, replacing it with the Magnitsky Bill, named for a Russian lawyer who died in custody. The new law grants the normalisation of trade relations between the US, Russia and Moldova, but has a sting in its tail which has infuriated Russian...
Irish Gathering slammed for inviting expats home to celebrate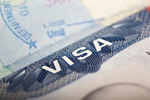 The Gathering, a celebration planned for 2013 to celebrate Ireland's rich culture and history, is being slammed both in the media and in Dublin's parliament for enticing Irish expat to return home and spend their money. Actor Gabriel Byrne's initial scathing comments on the event were repeated at Dublin's recent City Council...