Politics News - Emigrate UK Page 17
This is the category page for all Politics news here on emigrate.co.uk, where you can view all the Politics emigration news.
Top US tech firms unite in favour of immigration policy reform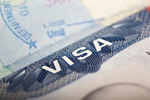 CEOs of a number of the USA's top tech firms are uniting to champion major causes which they're hoping will be addressed in the long-awaited immigration reforms. Microsoft, Facebook and Google are three of the concerned companies, with Facebook's CEO Mark Zuckerberg a primary mover in pushing immigration reform and the legalization...
Reports on breakthrough for USA immigration reform are premature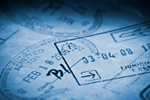 The two Gang of Eight leaders are today cooling down reports of a final deal over the weekend on the controversial US immigration reform bill. Leaders of the bipartisan 'Gang of Eight' US senators who are struggling to reach agreement over immigration reform have scotched rumours that a groundbreaking deal has been reached. Lindsay...
USA poll indicates two thirds of citizens back immigration reform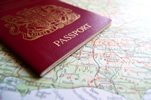 The results of a poll published last Thursday revealed that nearly two-thirds of Americans are in favour of new immigration laws giving illegals official status and the chance to become citizens. The survey, undertaken by the Brookings Institute and the Public Religion Research Institute, saw positive reactions to legality and a path to...
Gang of Eight closer to major legislative immigration reform breakthrough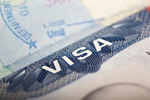 In the midst of partisan congressional battles on gun law and the economy, the bipartisan Gang of Eight is inching closer to a definitive solution to US immigration reform. The four Democrat and four Republican senators have been meeting at least twice a week to thrash out a massive overhaul of the country's immigration laws, the first...
Senators debate huge reduction in family visas as part of immigration reform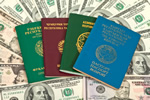 US lawmakers involved in structuring immigration reform are debating plans to severely restrict the number of visas available to relatives of US citizens in order to allow more visas for highly skilled workers. A bipartisan group of eight key senators is studying the plan, which would overturn policies in place for several generations....
Expats in Cyprus in shock over government savings grab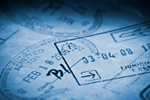 Tens of thousands of expats, members of the British Armed Forces, second home owners and those in the process of migrating to Cyprus are in shock following the announcement of a tax grab on their savings. As part of the agreement on an EU bailout package for the troubled island, the Cypriot government agreed to levy a tax on all private bank...
High percentage of Brits want ban on EU migrants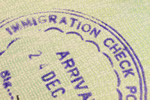 Following official figures showing more UK citizens emigrating than ever before, a new poll claims that 79 per cent of respondents want a ban on migrants from the EU. The Daily Express opinion poll, conducted earlier this week, was commissioned by 'Get Britain out of the EU', a campaign group dedicated to forcing Britain to leave the...
Powerful voices call for seizing of opportunities for immigration reform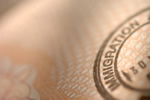 The US Chamber of Commerce and the AFL-CIO are putting the message across that the USA's immigration system is broken beyond repair and needs complete reform. The system, say the powerful institutions, isn't just broken for Latino migrants and illegal immigrants, it's broken for everyday employees and businesses of all shapes and...
US immigration shakeup to benefit unregistered spouses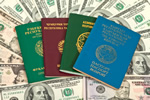 Millions of US couples are banking on the new immigration rules finalised in January to legalise their undocumented spouses and children without having to be separated for years. From March 4, the pathway for undocumented children and spouses of US citizens will be improved by the introduction of a temporary permission to stay prior to a...
Kremlin blasts US lesbian for adopting abandoned Russian child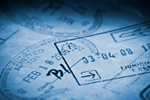 The Russian Foreign Ministry has stated it is investigating the adoption of a Siberian boy by a US lesbian woman, saying she hid her sexuality from Russian authorities. As a follow-on to President Putin's banning of US adoptions of Russian children, considered to be a knee-jerk reaction to new US laws targeting Russian human rights...