Politics News - Emigrate UK Page 18
This is the category page for all Politics news here on emigrate.co.uk, where you can view all the Politics emigration news.
Sarkozy latest wealthy Frenchman planning emigration to evade rich tax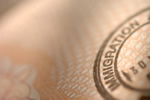 Following in the footsteps of other high profile millionaires, Nicolas Sarkozy, the former French president, has been planning to emigrate to the UK and set up a £800 million equity fund. Sarkozy and his third wife Carla Bruni-Sarkozy's plans to leave were discovered during a raid on their Paris mansion last year by fraud police...
Expat petition pushes for designated MPs for Brits abroad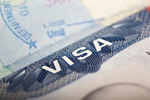 Inspired by a French government initiative which created a constituency of Northern Europe with 11 MPs charged with representing expat interests, a UK expat petition is demanding the same. Peter Johnson, a retired police officer with experience of expat life in France, Malta, Germany and his present country of residence, Spain, has...
Russia retaliates against Magnitsky Act by banning US adoptions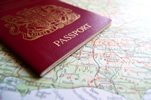 In a move condemned as politically motivated, Russia has retaliated against the recently passed Magnitsky Act by banning US citizens from adopting Russian orphans. Russian president Vladimir Putin has signalled he will sign a controversial bill preventing US citizens from adopting Russian orphans. The move is seen as a callous retaliation...
Russian anger at US Senate passing of Magnitsky Bill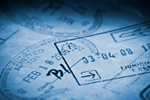 The US Senate yesterday repealed the Jackson-Vanic Amendment, a Cold War-imposed trade sanction, replacing it with the Magnitsky Bill, named for a Russian lawyer who died in custody. The new law grants the normalisation of trade relations between the US, Russia and Moldova, but has a sting in its tail which has infuriated Russian...
Irish Gathering slammed for inviting expats home to celebrate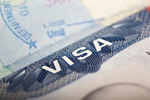 The Gathering, a celebration planned for 2013 to celebrate Ireland's rich culture and history, is being slammed both in the media and in Dublin's parliament for enticing Irish expat to return home and spend their money. Actor Gabriel Byrne's initial scathing comments on the event were repeated at Dublin's recent City Council...
Russian professional classes looking to emigrate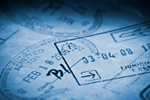 Russian social scientists are noting the resurgence of an unfavourable trend involving the emigration of increasing numbers of middle-class professionals. The annual Public Opinion Foundation's survey for 2012 revealed that 17 per cent of the population would be happy to emigrate, an interesting increase on 2007's 14 per cent. At least...
Guatemalan private sector plans creation of 1.2 million jobs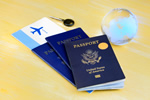 Guatemala's soaring unemployment has inspired its private sector's economic development think tank to bond with major business to plan a job-creation strategy. The Association of Guatemalan Chambers (CACIF) and the Guatemalan Development Foundation, (FUNDESA) have together launched their 'Guatemalans – let's improve Guatemala'...
Emigrating to Australia: Introduction of a tougher immigration policy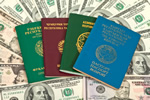 Australia's foreign minister has explained to a gathering of business people in New York how his country plans to introduce a tougher immigration policy for those seeking asylum from war zones and poorer countries in Asia. At the same time he explained that it was going to be important for the Australian economy to tap into the market being...
Arizona immigration law opponents challenge police stops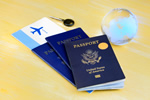 Opponents of Arizona's controversial immigration law have asked a US District Court to hold off on passing a part of the legislation which allows police to demand to see the immigration papers of anyone they arrest and suspect of being in the state illegally. The US Supreme Court has already upheld the provision. Immigration groups and...
Arab countries issue warning to citizens in Lebanon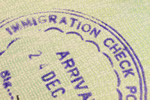 As the civil unrest in Syria shows signs of spilling over the border into Lebanon four Arab states have issued warnings to their citizens to think about getting out. Kuwait, Qatar, the United Arab Emirates and Saudi Arabia have all said that it is dangerous for citizens to remain in Lebanon as more Sunni Muslims are abducted by a Shia...