Politics News - Emigrate UK Page 18
This is the category page for all Politics news here on emigrate.co.uk, where you can view all the Politics emigration news.
Russian professional classes looking to emigrate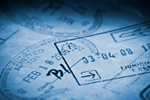 Russian social scientists are noting the resurgence of an unfavourable trend involving the emigration of increasing numbers of middle-class professionals. The annual Public Opinion Foundation's survey for 2012 revealed that 17 per cent of the population would be happy to emigrate, an interesting increase on 2007's 14 per cent. At least...
Guatemalan private sector plans creation of 1.2 million jobs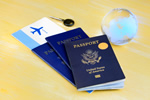 Guatemala's soaring unemployment has inspired its private sector's economic development think tank to bond with major business to plan a job-creation strategy. The Association of Guatemalan Chambers (CACIF) and the Guatemalan Development Foundation, (FUNDESA) have together launched their 'Guatemalans – let's improve Guatemala'...
Emigrating to Australia: Introduction of a tougher immigration policy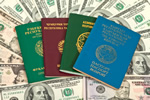 Australia's foreign minister has explained to a gathering of business people in New York how his country plans to introduce a tougher immigration policy for those seeking asylum from war zones and poorer countries in Asia. At the same time he explained that it was going to be important for the Australian economy to tap into the market being...
Arizona immigration law opponents challenge police stops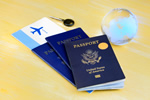 Opponents of Arizona's controversial immigration law have asked a US District Court to hold off on passing a part of the legislation which allows police to demand to see the immigration papers of anyone they arrest and suspect of being in the state illegally. The US Supreme Court has already upheld the provision. Immigration groups and...
Arab countries issue warning to citizens in Lebanon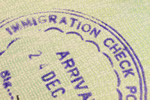 As the civil unrest in Syria shows signs of spilling over the border into Lebanon four Arab states have issued warnings to their citizens to think about getting out. Kuwait, Qatar, the United Arab Emirates and Saudi Arabia have all said that it is dangerous for citizens to remain in Lebanon as more Sunni Muslims are abducted by a Shia...
Nevada ad attacks Obama deportation record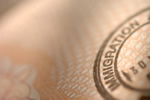 A Spanish-language commercial has been launched in the US state of Nevada attacking the Obama administration for deporting a record number of immigrants. The 30-second spot is called No More Lies and accuses Mr Obama of deporting more people than any president who has gone before him. The commercial also attacks Mr Obama for not pushing...
New UK citizenship test announced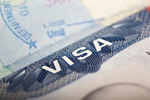 Ministers have suggested changing the test immigrants are required to complete when applying to settle in the UK. Questions on the Human Rights Act and benefits claims will be left out in future and be replaced by questions concerning British culture. Potential immigrants will soon be required to know more about Florence Nightingale,...